It's not a world event worth knowing about if the team at Taiwanese animators Next Media TV don't create a bizarre CGI video about it.
NMA, behind viral videos on topics as diverse as beauty pageants and airport security scanners to Charlie Sheen and the Olympics, have returned with a reliably nuts clip explaining the Liberal leadership spill that saw Malcolm Turnbull unseat Tony Abbott as Prime Minister on Monday.
"Tony Abbott out, Malcolm Turnbull in as Australia's fifth Prime Minister in five years" the video proclaims, portraying Australian politics as a revolving door (and Abbott on a tricycle).
The film makers say Turnbull is "known for his ego and his reputation as a Renaissance man" and call Abbott a "political attack dog." Turnbull gets special treatment for his wealth and history as a journalist and lawyer.
The video is mostly self-explanatory, but with more than a few ridiculous moments. For instance, that looks like Julie Bishop on the back of the plane, wearing a bishop's mitre hat.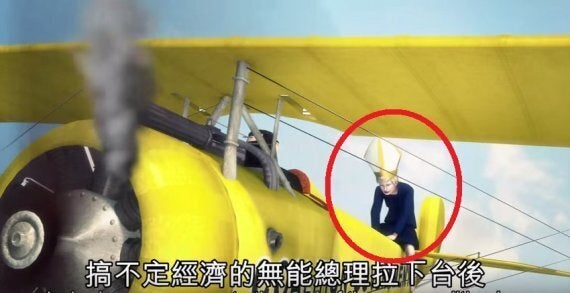 And is that Joe Hockey (with a goatee beard) that Tony tackles off the plane wing?
Maybe we'll never know. Maybe it's best to just have a drink, watch some TV and....