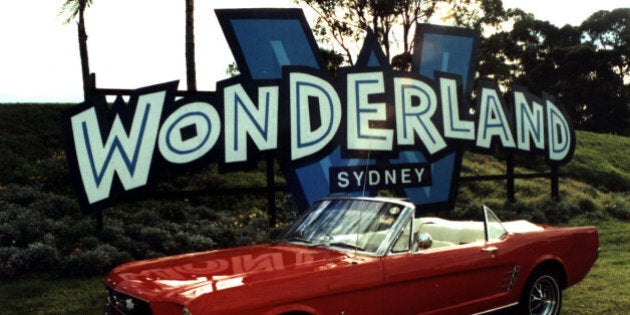 It's important you remain calm. Do not overreact. But Sydney's Wonderland theme park is about to be resurrected.
It's happening. Wonderland, a Sydney icon located at Eastern Creek, closed in 2004 amidst much sadness from fans.
Through its 19-year history, it was the largest theme park in the Southern Hemisphere and held cult attractions including the Bush Beast and Demon roller coasters, the Bounty's Revenge pirate ship ride and the Space Probe giant drop ride.
Hopes and dreams for the park to be resurrected have been spoken about for years, but a consortium of local businesspeople and overseas investors is planning to bring the park back to life -- and all the old favourites will be coming back.
The park will be called Sydney's Wonderland , and while it will not be located on Wonderland's former site, it will be placed on 300 acres in a "rural area of western Sydney" according to property developer Amman Khan.
"The old site is long gone and completely built out. We're going to start fresh," Khan told The Huffington Post Australia.
"In order to rebuild the memory, we have to rebuild the layout and features. We've gone individually to all the manufacturers [of Wonderland's old rides]. There are a few rides which have paled into insignificance so we will replace with modern technology, but they will have the same names -- the Bush Beast, the Space Probe, the Demon, the Zodiac. They will be the key features to be brought back."
It was announced this week Indian oil company Fox Petroleum would invest $1 billion dollars over five years for the first stage of construction. The plans for the site include not just a theme park, but a giant sprawling precinct with an animal park, water park, ice skating complex and movie theatres.
Khan, a former candidate for the federal seat of Chifley, said he had loved Wonderland as a boy and indeed worked at the park for nine years including as a ride operator.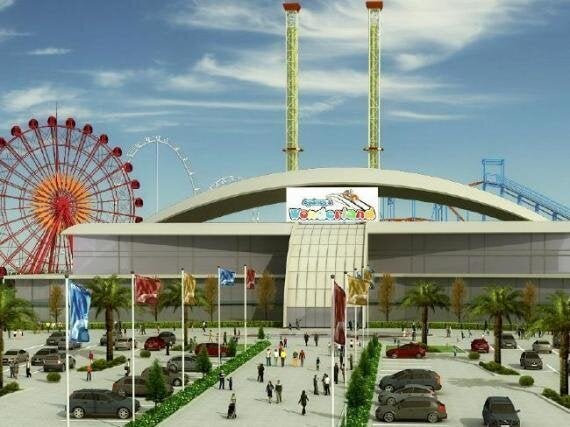 Concept plans for the new Wonderland park (Supplied)
"[When the park closed] I lost my job, and I took it hard. I tried to bring the park back, with banks and large organisations. Come 2009, I got a bit of my own money, started the business plan," he said.
"There are memorable features in the park, sections I knew inside out and that people loved. The rides that were there are available. The manufacturers have come forward. The old project managers, who are retired and in their 70s, have come back out of retirement to do this. It suddenly became possible to build the old park."
The development's website states "Sydney's evolving tourism market urgently needs a destination that promotes a family-friendly social environment, as well as a cafe culture and night life," also floating plans for "nightlife venues and activities and public parks... a golf course and concert hall."
Khan was cagey on details around construction, but hoped he would be able to share more concrete details soon.
"The construction at an intensive pace would be about three years," he said.