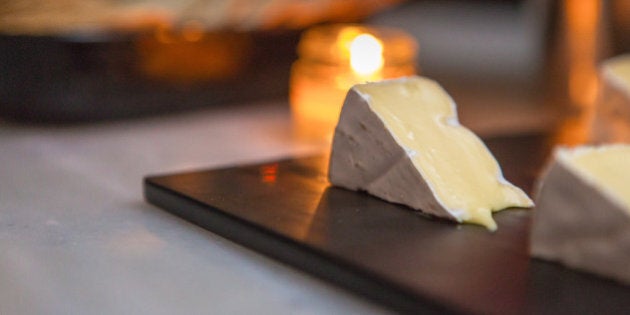 Here's to a raise of (virtual) hands. How many of you really know the difference between brie and camembert? And, no, saying "well brie is normally cheaper at my local" doesn't count.
Fact of the matter is -- while they are both gooey and delicious -- don't they kinda taste the same?
Well, they're not supposed to, according to Michael Goodhew, marketing manager for Président. .
"I think everyone suspects there's a difference because they have different names, but they don't understand what the difference may be," Goodhew told The Huffington Post Australia. "A lot of the brie and camembert cheeses made here are actually the same product, put it in a different wrapper."
HOLD UP. Does that mean we are being CHEESE-WASHED into thinking brie and camembert are essentially interchangeable?
"It's done so you're trained to not notice the difference," said Goodhew. "In fact, there are significant differences."
"Brie is creamier with a higher fat percentage with a creamier texture, whereas camembert is more robust. Camembert will also change as it matures, becoming gooier and gooier with an even stronger flavour. Brie will mature, but not to the same extent."
"Brie is considered a lovely dessert cheese, whereas camembert can be paired with both sweet and savoury. I would say brie is more of an all-rounder."
OK. So let's have a look at these cheeses close up. Below is a very intimate picture of some brie, which appears to be resting on some uncooked spaghetti.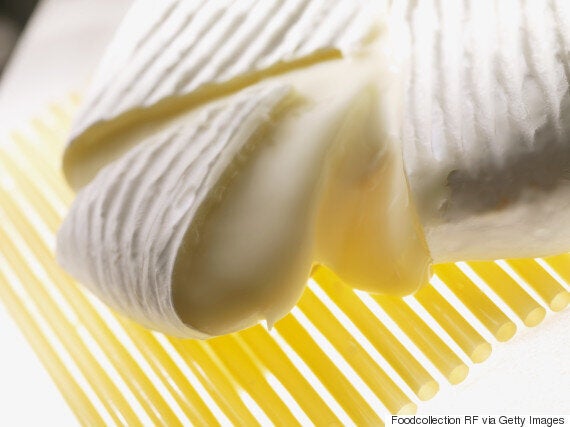 And here is some camembert, arguably more sensibly placed on a wooden board of some kind.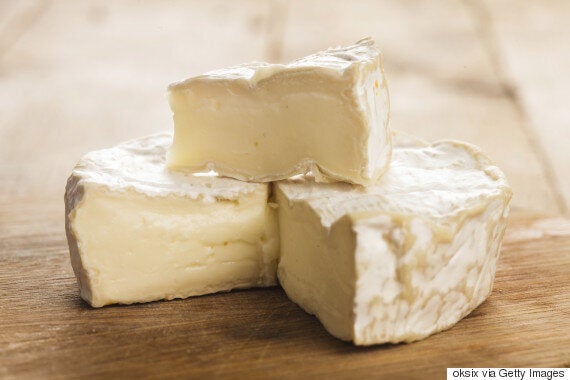 Insert camembert pun here.
One thing to definitely keep in mind between the two is camembert will take a couple of weeks to achieve its peak form.
"The trick is to leave it a couple of weeks after you buy it," Goodhew said. "You need to think ahead a little. So if you know you're having guests over for dinner in the next month, buy the cheese a couple of weeks ahead and let it mature in your fridge."
Or, just buy some now, put it behind some sauce bottles and when you remember it's there in a couple of weeks time -- BONUS! It was totally your plan, all along.
If all these cheese discussion has made you hungry -- here are some tips from Gina Liew of The Smelly Cheese Shop on how to build the perfect cheese plate.
Variety is the spice of life
"A selection of cheeses is always good to appeal to a broader audience.You want something soft, something hard, and then something different -- perhaps something a goat's cheese or even some washed rind."
"I think one of the mistakes people make is they go for the same sort of flavours, and have a cheese platter of all really mild cheeses, or cheeses with similar flavour profiles. Ideally, you really want lots of different flavours going on."
Get adventurous with your pairings
"Obviously bread and crackers are often used a vessel, but they can add an element of flavour too. Then in terms of accompaniments, fruit I think is great, especially that sort of salty sweet combination. Find out what's in season to make it extra fresh."
However, don't go too crazy with the extras -- at the end of the day, you still want the cheese to be the star.
Talk to your cheesemonger
"That's probably the best way to do it. They will know what's eating well and more than likely be happy to help." Liew said. "They can choose particular tastes as well, so everyone is happy."
OK -- so this recommendation didn't actually come from Liew, but the reporter writing this story. Because seriously, what's a cheese platter without wine? Go forth to your cheesemonger and bottle-shop immediately, and enjoy.