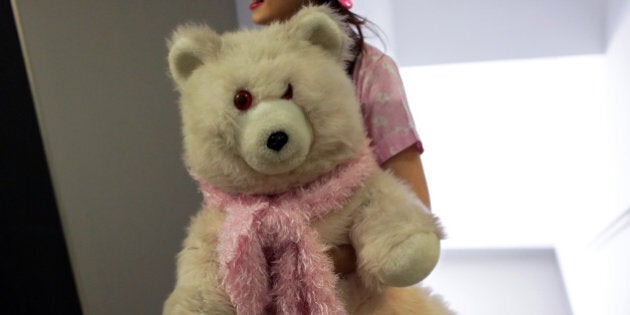 NSW Police have charged a man after finding two Glock pistols hidden inside a teddy bear in Sydney's south yesterday.
This story might seem unbear-lievable, but we swear, we're not toying with you.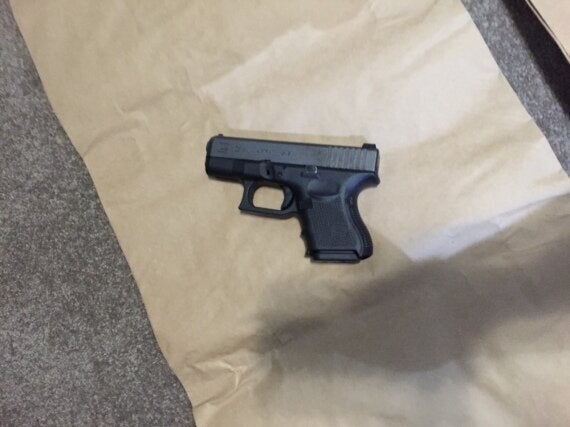 One of the guns hidden inside the bear (Supplied/NSW Police)
Around 7am on Thursday, detectives from the State Crime Command searched a unit in Turrella.
Officers seized a teddy bear, which was found to contain two Glock pistols, a 32-round magazine and ammunition. Also found and seized was cash and paperwork.
Police claim the weapons were illegally imported in 2012.
Images of the weapons were provided to The Huffington Post, including of the magazine -- partially concealed, inexplicably, in a pink Hello Kitty sock.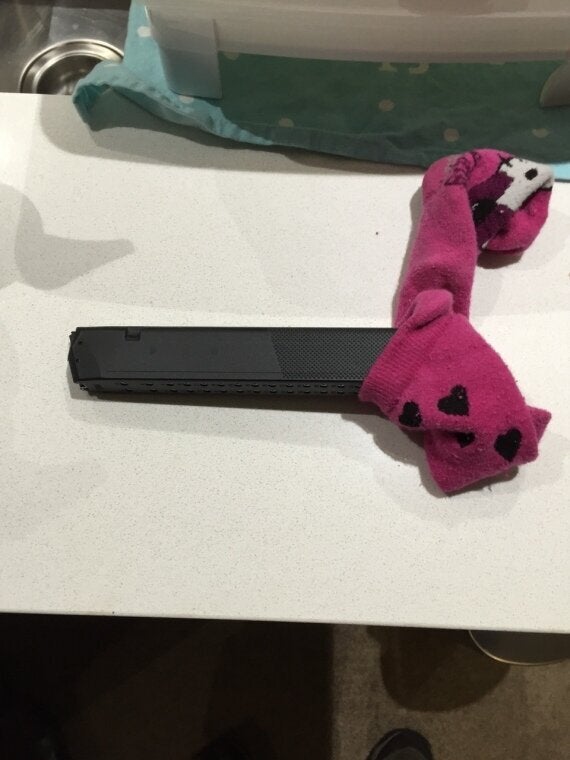 Ammunition magazine, wrapped in a Hello Kitty sock (Supplied/NSW Police)
A 23-year-old man was arrested and taken to Sutherland Police Station, where he was later charged with two counts of unauthorised possession of a pistol, possession of unregistered firearm and other offences. He was refused bail to appear at Sutherland Local Court on Friday.
Unfortunately for the accused, Australia's constitution does not allow us the right to keep and bear arms.
A NSW Police spokesperson apologised for not being able to supply any pictures of the teddy bear. That knocked the stuffing out of us.