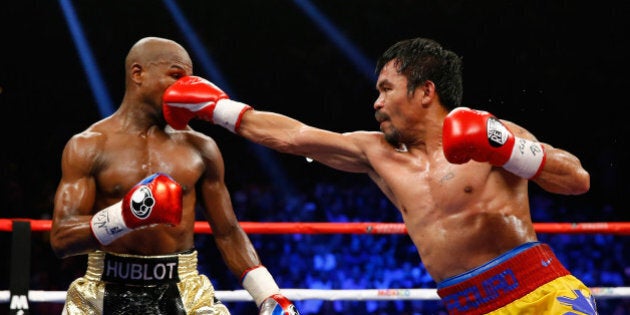 Boxing great and Filipino congressman Manny Pacquiao is coming to Australia to address business leaders about his rise from poverty to the pinnacle of world sport.
The 10-time world champion will touch down in Sydney on November 16 and spend the week meeting, greeting and speaking about his life, while a screening of Pacquiao's bio-pic, MANNY, is also planned.
"I have been inviting Manny to Australia for the past 10 years and I am thrilled he has finally accepted," said boxing promoter Peter Maniatis.
"Manny is bigger than boxing. US TV presenter Jimmy Kimmel describes him as a cross between Muhammed Ali and President John F Kennedy."
As well as boxing and politics, Pacquiao is involved in business, basketball, acting and singing.
Pacquiao, who is in the Guinness Book of Records for winning eight World Titles in as many different weight classes, will meet with Australian politicians, church leaders and the Filipino community.
On Wednesday he expressed doubts about a rematch with Floyd Mayweather, following Pacquiao's May loss in what was boxing's richest fight.
Pacquiao said he was focused on building houses for the homeless in his home province of Sarangani in his capacity as a congressman.