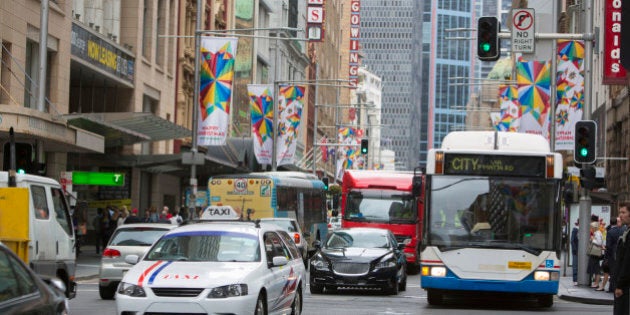 More than 1000 new Sydney CBD car spaces will become available next month due to a car space-sharing model that opens up private office towers.
While Uber is disrupting the taxi service and Airbnb is changing the way we travel, carpark sharing business Divvy founder Nick Austin said the sharing economy was set to change city streetscapes.
"On-street parking lanes are being turned into bus lanes, bike lanes, and footpaths are expanding to make café experiences better -- there's never been more competition for the public spaces we call car parks," Austin said.
"It's not just Sydney either, in Melbourne and I believe Brisbane, there's the same demand that means car spaces are disappearing."
Divvy previously allowed individuals to list their personal space for rent but is now partnering with Sydney office tower owners to make their spare spaces available to book at a discounted rate -- made possible by a new type of buzzer that gives casual users easy access to boom gates using their mobile phones.
He said Sydney had a perfect storm of sorts between trends away from on-street parking and upcoming roadworks while the CBD and South East Light Rail project is built.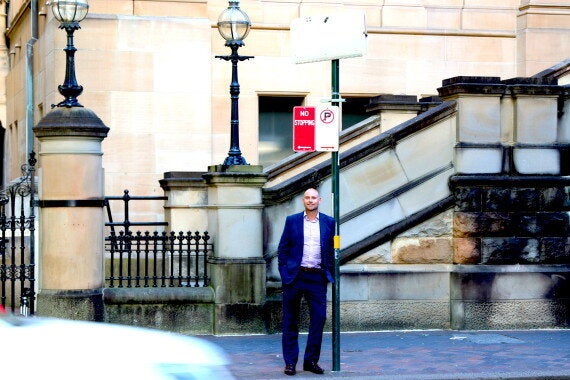 Divvy founder Nick Austin says cities are changing. Picture: Supplied
A letter sent to Sydney's 4000 bus drivers ahead of major changes to the city's bus routes and published by the Sydney Morning Herald showed drivers were being told the city already experiences "congestion at levels approaching the worst among developed countries.
"Sydney is more congested than New York -- even though we only have half their population."