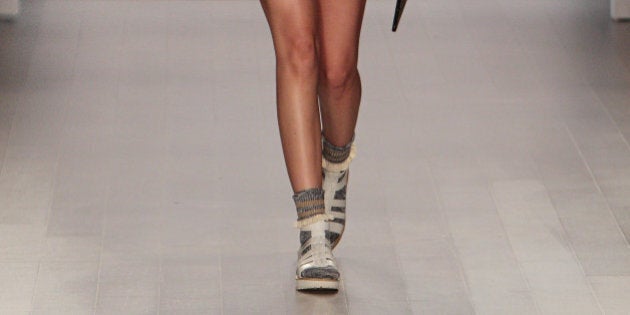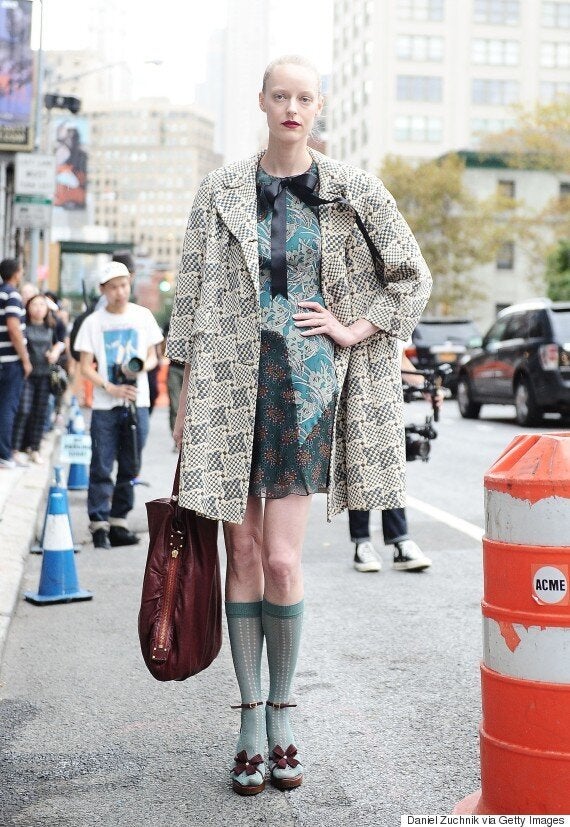 Introducing the ultimate transeasonal trend -- socks with sandals.
Celebrated by accidental hipsters, dads and tourists who still use paper maps worldwide, the comfy combo is making an appearance at New York Fashion Week.
This isn't the first time they've poked their head into the fashion world -- the trend got some air time earlier this year during Paris Fashion Week, too -- much to the dismay of snooty front row-ers.
And the fact it's been seen on and off the catwalk in New York City this week has our little piggies intrigued.
Young designer Isabella Rose Taylor featured the pairing in her collection -- while street style stars layered their summery flats with patterned woolens.
Appropriately, Australian bloggers are embracing the snuggly trend.
All in all, a win on two fronts -- coverage for not-quite-summer ready toes and toasty, happy feet.