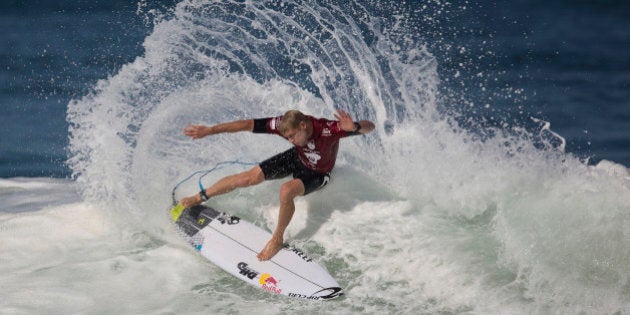 Aussie surfer Mick Fanning has jumped back to the top of the world surfing rankings, after winning the Hurley Pro in California.
On Saturday, the NSW surfing champion unseated world #1 Adriano De Souza in the final to take the trophy and De Souza's ranking. Fanning now leads the World Surfing League rankings table, with fellow Aussie surfers Owen Wright and Julian Wilson in fourth and fifth place respectively.
Fanning scored 17.44 in the final, just pipping De Souza on 16.44. Fanning scored a near-perfect 9.77 on his third wave of the final -- watch video of that ride here.
There are three events of the world tour left: in France, then Portugal (where Fanning is defending champion), before the finale in Hawaii in December.