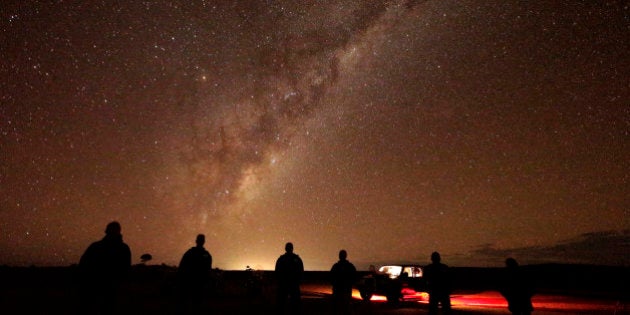 The team behind the campaign to crowdfund the Mopra Telescope have succeeded in keeping it open.
The 22-metre dish, which has been busy creating a high-fidelity map of the Milky Way in rural NSW, was under threat of closure after funding cuts.
But the telescope's Kickstarter has cleared its $65,000 funding goal by $6,000 already.
That's with 21 days yet to go in the fundraising campaign.
"Thank you to all of the backers that have seen us to our goal! We appreciate every one of you so much," the team said on their crowdfunding page.
The Mopra Radio Telescope works by recording radio emissions coming from space to build a picture of our very own Milky Way galaxy.
The team trying to save the dish, which includes UNSW astronomers Michael Burton and Catherine Braiding, say the telescope is unique - the only one in the world capable of getting this view of our Milky Way.
They say that future money received as part of the campaign would be used to keep the telescope running for longer.
"Now comes the part where we start planning further observations; as more people pledge to our project, it will mean we get more time on telescope to expand the survey."
Funding could also be used to dedicate telescope time to other projects.
"Let's keep pushing and try to break some records crowdfunding science!" the team said.