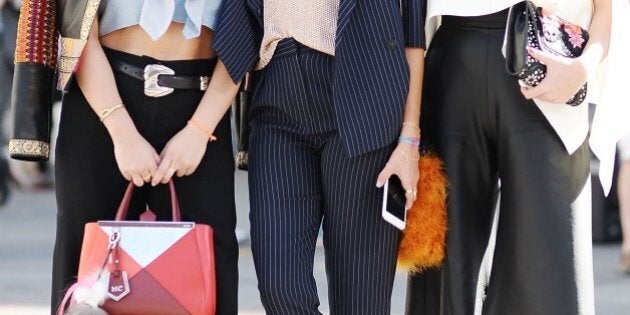 The phrase -- "a bad photo" simply doesn't exist in a fashion blogger's vocabulary.
And for good reason. Perfect lighting? Check. Delicious, juicy filter? Check. Just the right amount of contrast? You bet.
The good news is that it's not as simple as just whacking on any old Instagram filter. No, no -- creating a great photograph takes time and certain tools.
Whether that's an attachable flash or an app that finesses your image to Photoshop standards -- we asked a handful of bloggers what their weapon of choice is. While we were there, we got the lowdown on their pick of tech's fanciest accessories right now.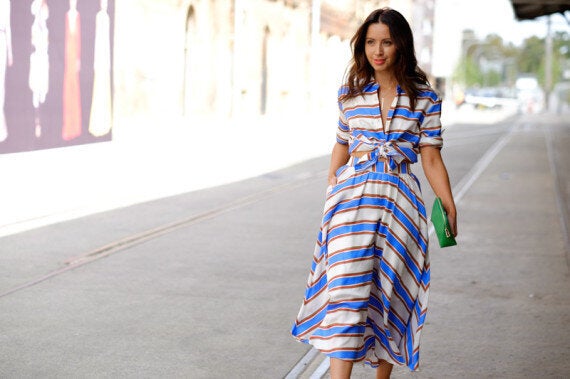 "I go between Snapseed, VSCO cam and Afterlight. These are my favourites as they give you complete control of your images. The selective adjust feature in Snapseed is one of my favourite features, use it to spot edit parts of your image."
"I'm constantly connected to my phone, so a power pack is an absolute must! I've started using the Oppo R7 phone which has an incredible flash charge capability -- five minutes charge gives me two hours of talk time. It comes with a really slimline power pack which slips perfectly into any purse or clutch."
"I look to my phone as an extension of my outfit, so I love switching up my phone case. At the moment I'm on the hunt for a Fendi puff keychain."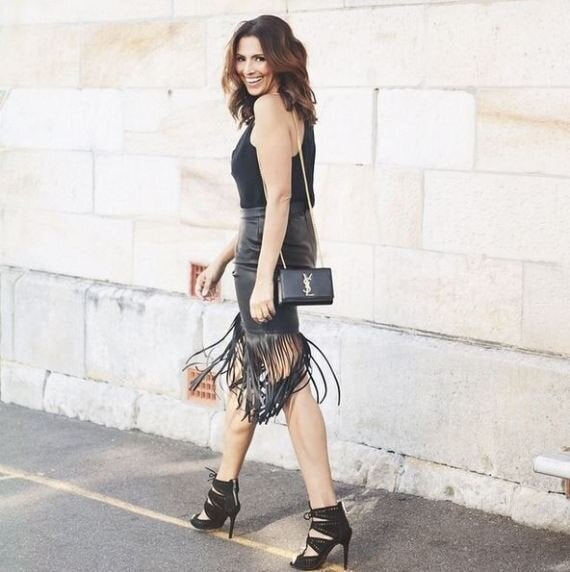 The tripod and remote camera control
"A tripod will make it easy to get the full length shot -- perfect for when you're shooting a complete outfit. I use a Vanguard tripod in conjunction with the Shutter Ball remote control, that way I'm not running back and forth to the camera to reset the timer. The Shutter Ball is small in size, so you can hide it in the palm of your hand while taking the shot."
"Great when taking a shot from above -- which is often a very flattering angle. I use the Kasier Bass selfie pole."
"Easy Square not only converts photos to squares but when the picture has a gap on the left and right hand side it has an autofill function. I also love VSCO Cam for its beautiful filters."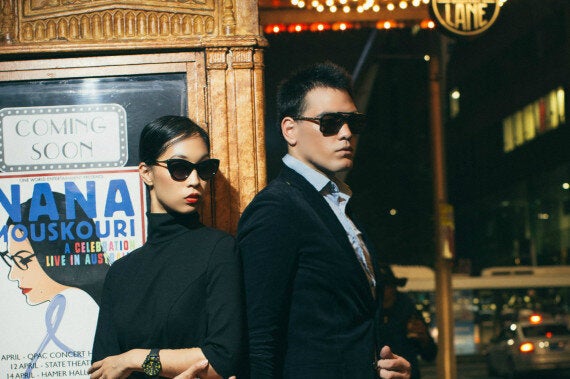 "Lighting is everything when it comes to taking a great photo. When you don't have natural light on your side, use an attachable flash and collapsible reflector to create perfect lighting for your shot."
"We love Instagram but the filters aren't always what I want. Instead, I use an editing app called VSCO Cam, not only does it sometimes work as a camera replacement app but it's basically like having Photoshop on your phone."
The personalised phone case
"Spot your phone from the rest by having your initials monogrammed on the back."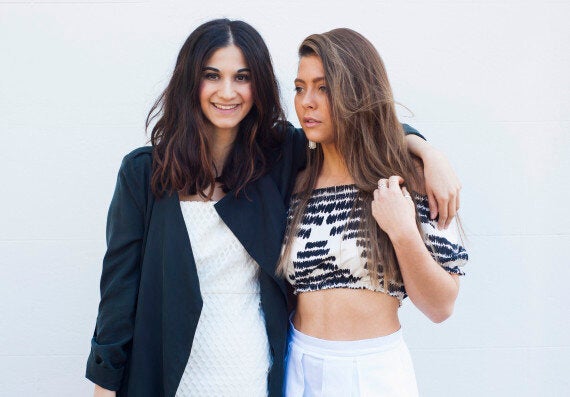 The portable phone charger
"It's no secret we are constantly on our phones! So we always pack our Plox portable phone chargers in our clutch."
"We are both currently obsessed with the Samantha Wills x Move rose gold iPhone 6 cover. It's such a genius collaboration where fashion and technology have combined."
"VSCO and Lightroom are our go-tos when giving our photos some extra pizzaz!"