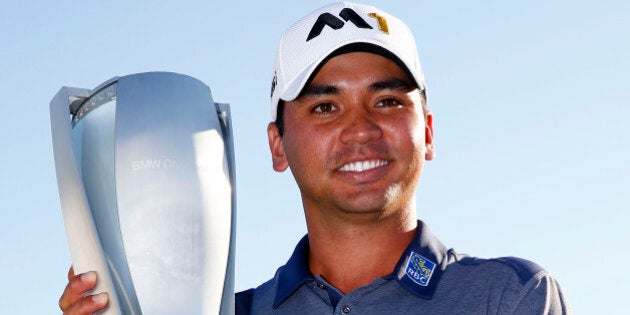 World golf has a new number one.
With a resounding six-shot victory in the BMW Championship in Illinois, Jason Day has become the youngest Australian to hold the top ranking.
The 27-year-old joins Greg Norman and Adam Scott as the only Australians to reach the pinnacle of the sport.
He is the 19th different player to hold that mantle and has achieved it with strong form over recent months, winning four of his last six starts -- a feat not achieved since 2008.
As recently as July, Day was ranked ninth in the world. Since then he has surged up the rankings, winning the PGA Championship and the Canadian Open among other titles.
Day spoke after the win saying the final two days of this tournament had been among the toughest he's had to play in his career.
"The mentality swung at The Open Championship. Something changed in my head, and I thought it's my time to start winning tournaments," he said.
Unfortunately Australian fans will not get to see Jason Day in action this summer as he is taking time off around the birth of his second child.