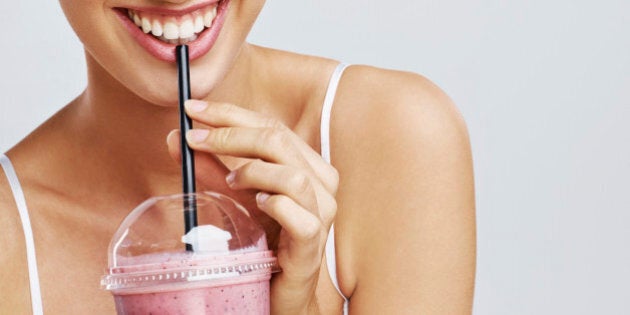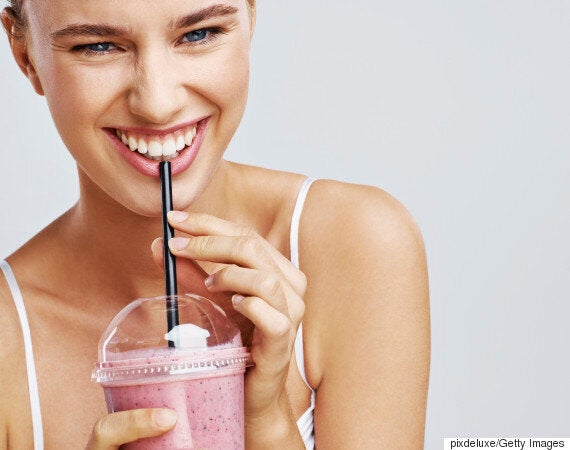 Protein powder is hot right now.
There's protein shakes and protein pancakes -- which, as you know from Pinterest are a cinch to make at home -- while protein balls, protein bars and protein cookies dominate the display window at your morning coffee spot.
Yep, just as cappuccinos and focaccias were big in the early noughties, this year, protein is like, major.
But just how crucial is the powdered stuff to our diet? You know, if you're a regular person -- who doesn't spend the best part of their day at the gym?
According to dietician and nutritionist, Rebecca Gawthorne -- not much -- however, if you're time poor (who isn't?) that's when protein powder comes in handy.
"Whilst we can obtain all the protein we need, and more, from real, whole foods, protein powders can be beneficial primarily for convenience," Gawthorne told The Huffington Post Australia.
Being quick to prepare and easily transportable, it's no question the protein shake is the go-to snack on the run however, Gawthorne said the way you consume it is important.
Should you have it shaken with water alone? Or just milk? What about blended with some fruit? Perhaps with a dollop of Greek yoghurt? So many options can get exhausting.
"You need to consume protein with a carb source so if your protein shake doesn't have carbs, make it with milk or eat with a piece of fruit," she said.
Interestingly, the timing of when you have your protein is important too.
"One meal can't provide all your protein requirements because your body can only absorb so much protein at one time."
"You need regular, frequent protein-containing meals and snacks to create an optimal environment for protein absorption," said Gawthorne.
A protein-rich snack should contain between 10-20 grams of protein -- and should be consumed both before and after training -- don't forget about the carbs either, which are essential for absorption.
Gawthorne recommends a tub of yoghurt; glass of milk, a fruit smoothie or some crackers with peanut butter.
And if you're a vegetarian or vegan, look for foods like beans, nuts, seeds and tofu as an alternative.