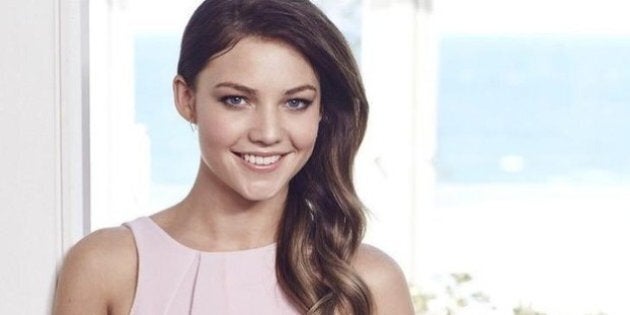 While last week's cringeworthy Bachelor finale was made bearable by certain social media commentary -- this week's premiere of The Bachelorette is gearing up to be equally questionable given all 14 male contestants are white.
The show, which premieres on Wednesday night has come under scrutiny for its lack of cultural and ethnic diversity within the male lineup.
So while we can silently applaud the fact the power is now in the hands of Bachelorette, Sam Frost (rather than one tuxedo-clad man), it seems her options are limited to white males only.
Frost, 26, who recently relocated from Melbourne to Sydney, was left jilted last year during season two of The Bachelor when bachelor Blake Garvey dumped Frost on television to be with runner-up contestant Louise Pillidge.
While devastated at the time, Frost admitted it was a blessing in disguise. And when Channel Ten came knocking for Bachelorette it didn't take long before she agreed.
Speaking to The Huffington Post Australia, Frost said the process was much smoother this time around as she held all the control -- to the point where she even got a say in what type of guys they'd cast on the show.
But she was adamant physical traits weren't something she thought about.
"Before they began scouting for the guys, the producers asked me what type of guy I was looking for -- both physically and also what qualities in their personality," Frost told The Huffington Post Australia.
"Physically, I don't even care -- it doesn't bother me -- I want to be with someone who knows who they are," she said.
When speaking to KIISFM's Kyle Sandilands and Jackie 'O' last week, Frost indicated cultural diversity wasn't high on the producers' list.
"I think even if you had a black person on there they would be like 'Oh, token,' so you can't win," she said.
The latest season of The Bachelor kept it somewhat real (and interesting) by including a diverse group of female contestants -- including winner and single mum, Snezana Markoski.
While we're yet to find out the full back stories of the 14 male contestants, Frost said it was confidence she was looking for.
"It's important that they know themselves, have great family values and they're genuine -- I want to be able to have an intelligent conversation with them," she told HuffPost Australia.