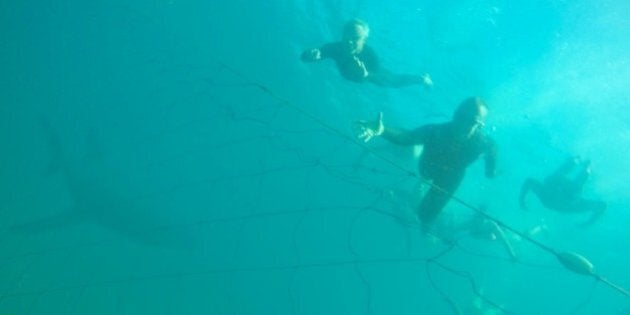 The Bondi Beach photobombing shark appears to be a fake.
Well, either that or it's the same great white shark snapped for National Geographic in Mexico last year, in the exact same position.
The story broke yesterday when news outlets picked up on a photo taken this month by Bondi Fit coach Spot Anderson showing a bunch of swimmers out at the Bondi shark net being shadowed by a monster shark.
We smelled something fishy from the beginning, but it was Instagram user @QuothRaven who found a shark matching the photo's silhouette.
While Anderson swore the photo was legitimate, saying: "People can believe what they want".
This morning, he's yet to answer his phone.
Perhaps he's gone fishing.