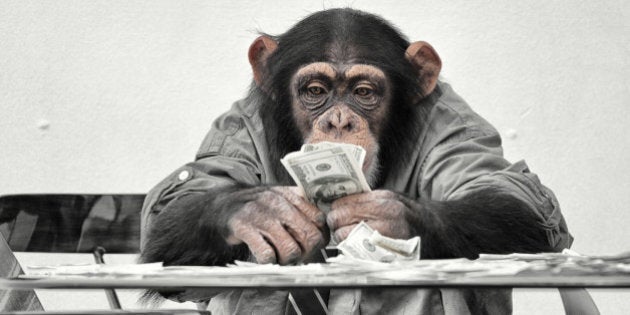 Here's a fun game -- try reaching into your wallet right now and counting the number of glossy notes inside.
Nada? Well congrats, you probably make up the 79 percent of Australians who agree that a cashless society makes total sense.
So much, in fact, that we could be cash free by 2022.
The findings detailed in a new report by Westpac show the majority of Australians agree making all electronic payments via a smartphone will soon become the norm, with over half (53 percent) of current payments made electronically.
"In the last 12 months there has been a 200 percent increase in Westpac customers using their mobile to tap and pay -- cashless technology is the way of the future," said Elliot Smith, Westpac's Head of Consumer Deposits.
And thanks to apps like Hey You, which let you order and pay for takeaway food and coffee through a smartphone (because ain't nobody got time to actually wait the length of time it takes to make a coffee) are helping to pave the way for a cashless and well, more efficient society.
"Australian consumers are becoming used to an Uber-like service -- no one enjoys waiting around to order coffee or lunch -- to have it paid for and waiting when you arrive feels like a 21st century experience," said Rebekah Campbell, Co-Founder of Hey You.
"As well as making the customer's life easier, Hey You helps cafe owners run more efficient businesses -- by allowing cafes to process more orders by removing cash and reducing the time and cost to serve each customer," Ms Campbell said.
While definitely time effective and far more convenient -- a completely cashless society may well mean we lose many treasured traditions.
Brainstorm ideas for The Tooth Fairy replacement and the humble Toss A Coin decision-making aid welcome.