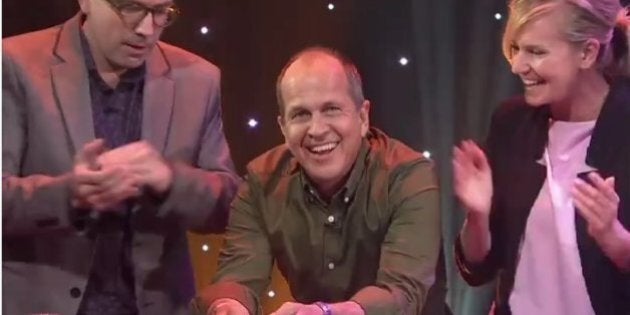 Australian journalist Peter Greste was appearing on live late night TV panel show Media Circus, when the host mysteriously walked off set.
Craig Reucassel returned with a phone, presenting it to Greste. The studio audience was in the dark, but the broad smile on Greste's face relayed the news -- his incarcerated colleague Mohamed Fahmy had been freed.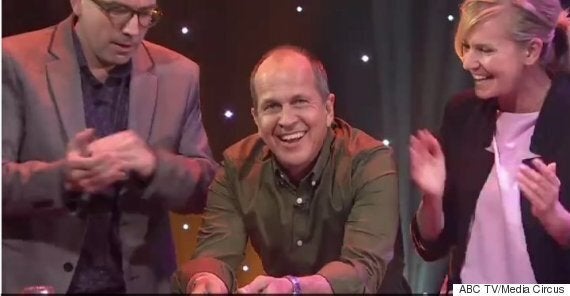 "Oh my God," Greste said.
"If he's got a pardon, it means -- and God, I hope it means -- that Baher (Mohamed) is out too.
"I'm sorry, I'm feeling really emotional. We've been fighting for the past eight months for this," a teary Greste said.
To audience applause, Greste raised his arms in celebration.
It later emerged Baher Mohamed had also been released.
Greste had earlier on Wednesday attended the opening of a tribute to war correspondents at the Australian War Memorial.
It is unclear whether Greste, who was released and deported from Egypt, would also receive a formal pardon.
He told RN Breakfast today: "The last thing I want is a criminal record hanging over my head".