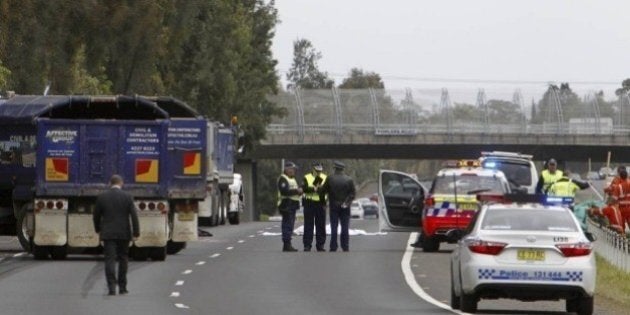 A woman who was killed when she was run over by a truck on the highway had jumped out of a moving car moments before.
Police said the shocking incident happened on the Princes Motorway near Wollongong on Friday morning about 7.45am.
"Several vehicles took evasive action to try to avoid hitting the female, unfortunately one couldn't - just didn't have sufficient time," Starling told The Illawarra Mercury.
"It's horrific for police, but even more so for the family and friends.
"It's horrible for the whole community; it will send a ripple effect through the whole community."
NSW Ambulance paramedics treated several witnesses for shock, including an off-duty police officer who was the first to arrive on scene.
It was not known why the car had swerved or under what circumstances the woman left the vehicle, a NSW Police spokeswoman said.
The two men driving the car and truck was taken to hospital for mandatory testing.