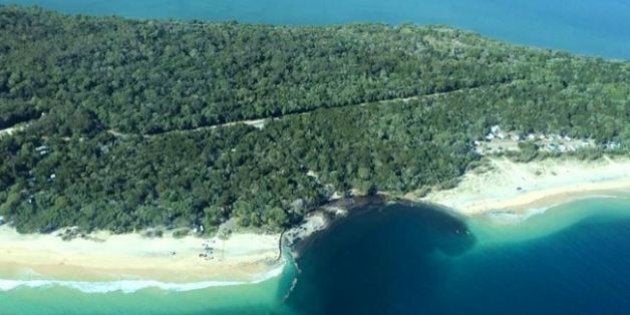 A sinkhole that has already swallowed multiple vehicles and caused the evacuation of about 300 people seems to have stabilised.
The sinkhole opened up at the beach-side MV Beagle camping ground about 10.30pm on Saturday night at Inskip Point, which is a popular entry point to Fraser Island.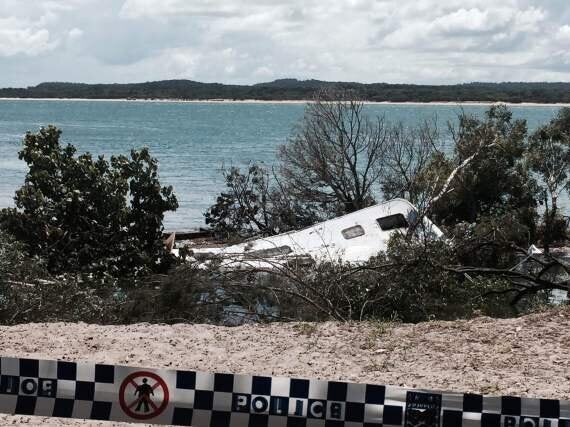 A caravan can still be seen in the sinkhole. Picture: Supplied / Fairfax Media
Queensland Parks and Wildlife Services executive director Clive Cook told The Huffington Post Australia the sinkhole did not grow overnight.
"A geotechnical expert has been up since [Sunday] having a look and his preliminary observations is that it looks like it could well have stabilised," Cook said.
"Obviously these things are a little bit dynamic so anything could happen, but it looks to have stabilised."
Parks staff and SES volunteers last night widened an exclusion zone fence to 200 metres around the hole, which was about 150 metres wide and three metres deep.
Campers have told of the terrifying moment when the sinkhole opened up.
Fellow camper Sylvia Murray told the ABC: "People were basically on the edge of it with their van, trying to madly get their vans out".
Holiday-makers are being asked to avoid the beach, however nearby restaurants and tourism operations are reminding customers they're still open.