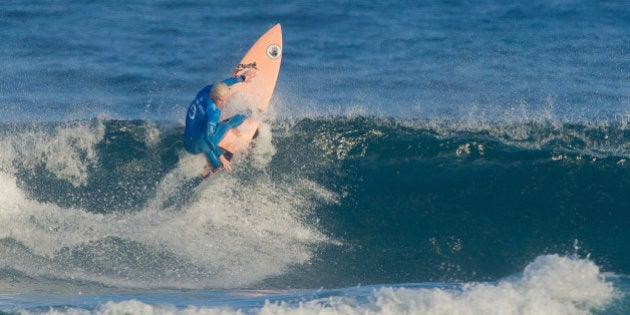 Surfing, with softball/baseball, karate, skateboarding and sports climbing are the five sports to be approved for submission.
Surfing's global governing body, the World Surf League, believes Surfing is a sport ideally suited to Olympic competition. It's popular; has a strong global following; is visually a big winner in marketing terms and has a broad cross section of nationalities participating in it.
"Surfing's international growth over the past few years, it's loyal and enthusiastic fans combined with its globally recognised athletes makes it an ideal sport to showcase on the Olympic stage," said WSL Commissioner Kieren Perrow in a statement released yesterday.
The competition set-up is expected to be a wave pool to guarantee the schedule rather than leaving it to Mother Nature and, of course eliminating the risk of sharks -- something Mick Fanning will be all to be pleased to hear!
And the whole surfing world is getting excited about the prospect of Olympic competition.