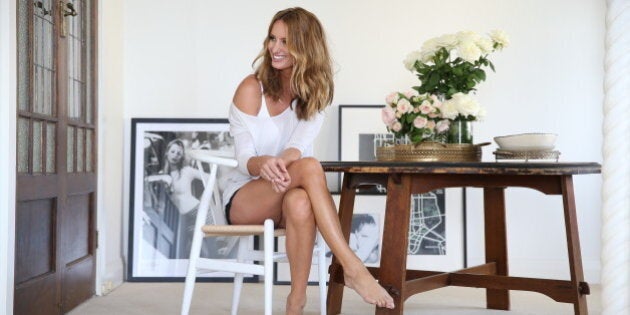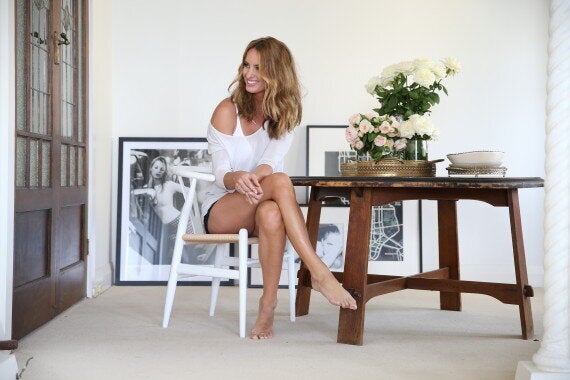 From a craft market stall owner to being nominated at the Australian of the Year Awards this year, jewellery designer Samantha Wills' journey has been one of determination and humility.
Wills spoke to The Huffington Post Australia about her rise to the top, and about her little slice of heaven she calls home in Manhattan.
Can you give us a brief rundown of your career?
"I started hand-making jewellery in 2003 just as a hobby, selling it on the weekends down at Bondi Beach markets, and working in retail through the week. When I was 21 in 2004, I was offered a spot on a showroom wall at Australian Fashion Week. I took it, hoping to make back the $500 cost and ended up writing $17,000 worth of orders, so I quit my job the next day and decided to throw everything I had at creating a company and brand that people wanted to be a part of.
"Fast forward to now, and we have dressed some of the biggest stars in the world (Eva Mendes, Rihanna, Jlo, Taylor Swift), have had our designs appear on Sex & The City, and now have offices in Sydney, LA, NYC (where I am based), Paris, Korea and Japan."
Why did you move to New York City?
"I moved to NYC because the brand was getting such a huge amount of momentum over here from our celebrity placements, so we needed someone to guide the direction of the brand. For us the States is first and foremost, and when we are selling in Asia and Europe, we are always asked 'where do you stock in the USA?' so our brand positioning was really important, and I am responsible for that."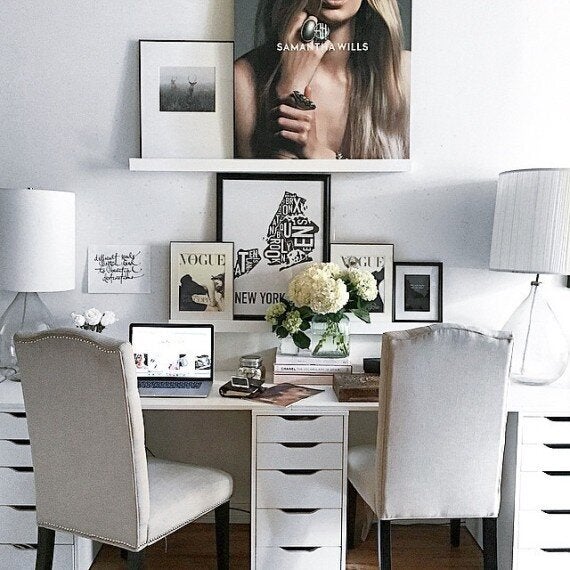 How do you split your time between work and home?
"When I am in NYC I am very creatively focused -- it's like I go into a creative bubble, put my head down and get lost in it. Because my design studio is at home, I try to find balance (if there is a such a thing!) with exercise -- so I will go for a walk along the Hudson River most mornings -- more so for mind clarity rather than exercise -- then work 10-5, then usually do a Barre or Soul Cycle Class, then work with the Australian office until about midnight."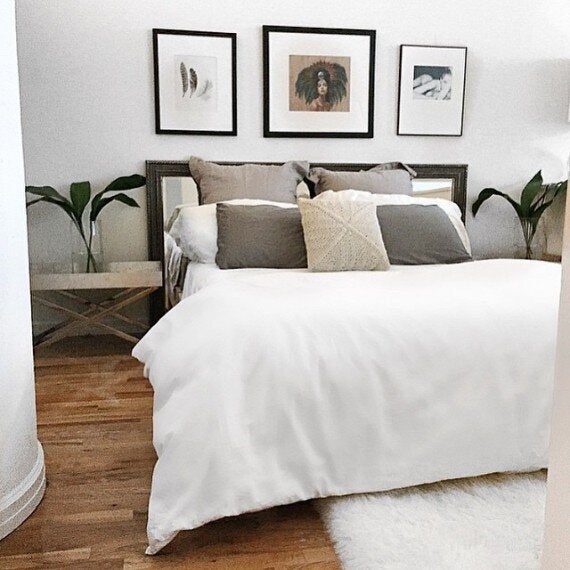 What do you love most about your NYC home?
"I love the loft feeling of my apartment, it's is very open, but still has individual spaces which create a nice divide. I also like working from home, as a clean interior is a really clean base to create from, so I like to be immersed in it when designing. I also love filling my home with fresh greenery -- it is so much cheaper than flowers -- and lasts so much longer! It's like bringing a little bit of outside in."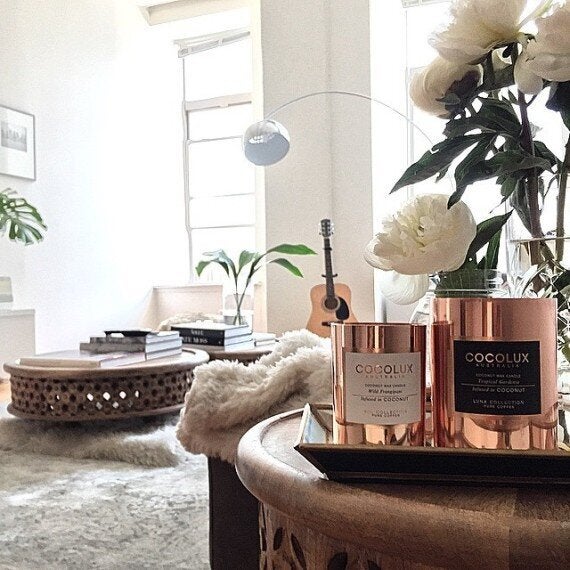 How do you describe your interior style?
"'Luxe Bohemian' is probably the best way to describe it. I like to mix masculine and feminine and keep a juxtaposition -- an example in my living room is mixing the bohemian elements of the hand carved wooden tables amongst luxe furnishings."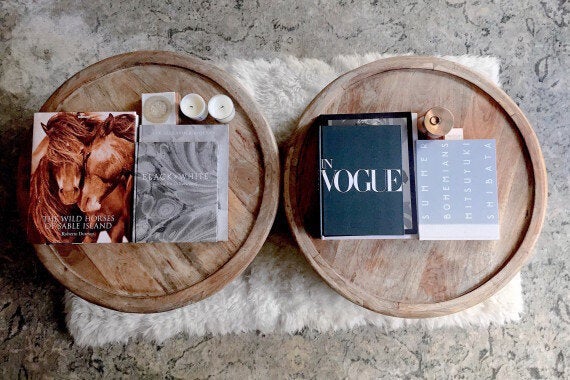 "I find this easier than I used to! Organised exercise, like spin class, is definitely a way I switch off -- you just have to show up and do what you are told to do -- you don't have to think about it! I appreciate that! I also like to travel to destinations that have a slower pace -- Tulum in Mexico, Bali, any beach locations where I can just sit and read and my mind doesn't get too stimulated with inspirations! Also, no wifi is good for the mental switch off."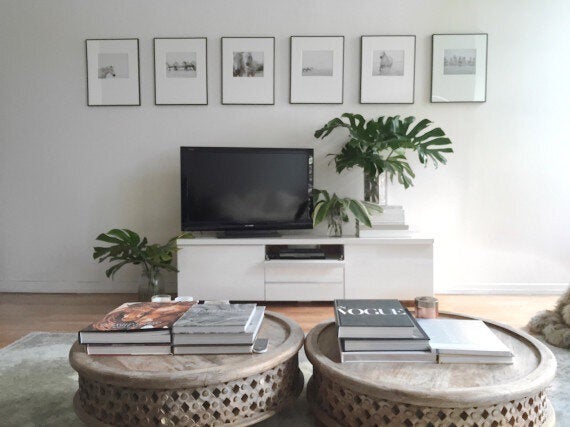 Many women look up to you. What would you like them to know about being an entrepreneur?
"This is incredible humbling. I think when you start your career as a designer (and a self taught one at that), you don't really seek to have a profile -- it's not like setting out to be an actress or singer, where you know that a certain level of personal public recognition comes with the territory -- but in the digital age we live in that is part of the process now. My instagram account is about to hit 200K followers which blows my mind, but I am adamant -- if you are lucky enough to have a following of that many people -- it comes with a responsibility. I truly believe there is no "need" for what I do, it is an industry based on "want" -- so it is important that you are giving back in some way -- time, funds, awareness, something -- anything.
"So, I see great importance in telling the honesty of my story, the key points being -- I come from a small town and did not attend university or come from money -- and if I can get to where I have, then you can to. And secondly -- that journey has come with a lot of hard work, sweat, tears and determination. It's not easy and some days you want to throw it all in. But you don't, you keep going. And that would be my advise to anyone starting their own business -- keep going. If something doesn't work, try a different way. And keep trying until it does work."
What's the biggest myth about your career?
"That I am "lucky". Because I feel like when people say that, it is implied that it kind of just fell in my lap, or I woke up one day with a global business. But I interpret luck as opportunity, preparation and determination colliding."