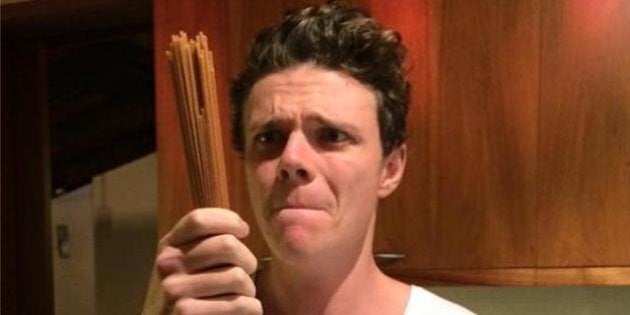 Woolworths are constantly locked in a fight with Coles for supermarket supremacy, but this is one battle they completely owned.
In a rap battle fit for 8 Mile, the savvy social media team at Woolworths responded to a cheeky customer post on its Facebook page with a response for the ages.
Jamie McGloin uploaded a picture of him struggling with a packet of spaghetti in his kitchen, complete with an open letter to Woolies that parodied rapper Eminem's hit Lose Yourself.
If at this point you're all 'wait. Eminem? Lose Yourself? What's an Eminem? I'm lost' -- it's time to revisit 2002.
There. All better. Now. The Woolworths post.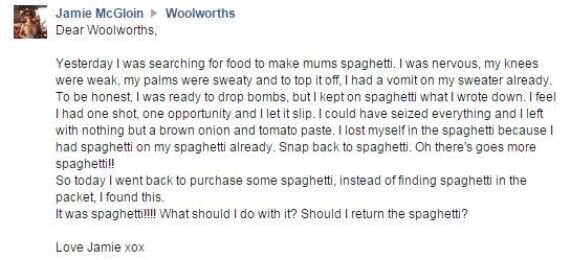 The post went down extremely well and quickly went viral, garnering nearly 95,000 Likes at time of publication.
But Woolies' response was straight fire -- returning serve with a perfectly lyrical reply that stitched together lines from Lose Yourself and Stan.

There are no losers in this battle, but Woolies is the winner. The supermarket's rhymes are even fresher than its food.