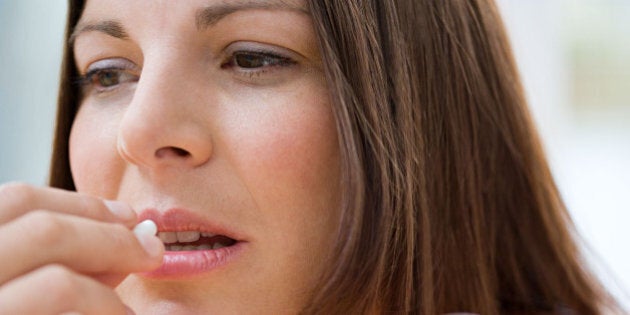 Codeine-based painkillers like Nurofen Plus and Panadeine Extra may be only prescribed by a doctor from 2016.
Codeine's painkilling effect comes from the fact that it partially breaks down to highly addictive morphine in the liver.
In making the decision, the Advisory Committee on Medicines Scheduling cited numerous studies showing codeine misuse and addiction, posing a "significant risk to public health".
The document also said 4 to 10 percent of people were "ultra-rapid metabolisers" who were at risk of a potentially fatal morphine overdose from a normal amount of codeine.
The committee also cited a recent study linking drug addicts and codeine that showed one third of people who inject illicit drugs had misused over-the-counter codeine during the preceding six months.
However the committee also considered the problems that would come from an increase in bookings to see a GP every time someone had a headache as well as a potential increase in non-acute patients arriving at hospital emergency departments looking for a script.
The committee also foresaw issues for those in rural areas who were not able to access a doctor easily.
Painkillers that include codeine

Nurofen Plus

Mersyndol

Panadeine Extra
University of Adelaide professor in clinical and experimental pharmacology Andrew Somogyi wasn't surprised at the suggested scheduling change.
"There are very few countries that have codeine available over the counter any more, I believe it's only Australia and the UK," Somogyi told The Huffington Post Australia.
"It can provide a euphoric effect and the problem is addiction."
Somogyi's advice to users of codeine-based painkillers was to switch to safer options like paracetamol.
"At the codeine dosages available over the counter in Australia of about 12mg, it's not all that more effective as a pain reliever than safer alternatives," he said.
"People can be passionate about their painkiller but I suggest it could be a placebo effect."