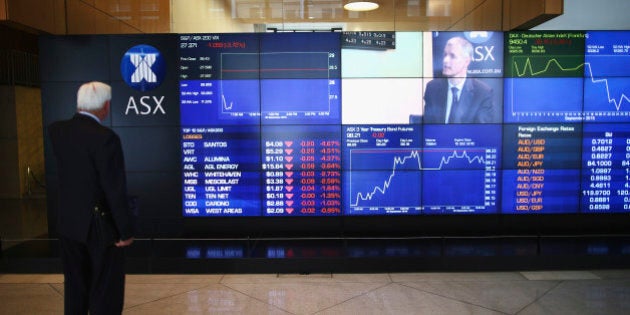 Fintech is beginning to disrupt the financial world as we know it. The financial industry is now more focused than ever on technological innovation than at any other time. It's so important, Malcolm Turnbull referred to it in his first speech as PM.
But, for those unfamiliar with the term, here's a quick explainer.
Put simply, Fintech is financial technology; a digital revolution. It's about major changes to asset management, business and personal loans, fund raising, money transfers, and the way we invest. Fintech involves disrupting the way all businesses operate, as well as our personal finances. Why pay to see a financial advisor when you can get financial advice online for a much lower price?
Until recently, the financial industry has been regarded as being the industry slowest to grasp innovation. But the wheels are turning. Turnbull said Australia must recognise "that the disruption that we see driven by technology, the volatility in change, is our friend if we are agile and smart enough to take advantage of it."
His words all but heralded the sound of Fintech disrupters breaking into cheers. CEO of Stockspot, Australia's only automated investment service, Chris Brycki said consumers are quickly embracing automated, easy digital wealth management and dropping old methods.
"So many of the wealth management options available to Australians are outdated and either expensive or poor performing, or both. But the manner in which money is invested in both private and public markets is changing with the help of technology. It's making it more accessible, affordable and honest. Automated Investing enables the democratisation of high-quality investment performance and makes it available to everyday Australians," said Brycki.
"The big four banks (CBA, NAB, Westpac, ANZ) and AMP are 'vertically integrated', allowing them to both manufacture financial products and recommend them through their financial advice networks. This has led to a situation where bank-aligned advisers exhibit a strong preference for their own products and platforms over competing offerings, seemingly without regard to whether they're really the best options for their clients."
A study by Roy Morgan released in May this year found that 75 percent of advisers allocate their clients' funds into products offered by an aligned fund manager.
"The big banks still require manual physical ID checks to open accounts. Stockspot offers a completely online sign-up process and we're the only investment service providing personal investment advice online. The big banks don't want to provide personal advice online because it steps on the toes of their armies of advisers and salespeople," said Brycki.
In the UK, robo-advisors and automated investment services are already forces to be reckoned with. Reports show that the 11 leading start-ups in the robo-advice space currently manage over $15.7 billion in client assets.
"Australians aren't far behind," said Brycki. "Automated Investment is an evolution on how we invest. Automation simply makes it faster, easier and cheaper for the consumer, the same way automation and digital access has across other services."
"This type of technology is only scratching the surface when it comes to the innovations that will evolve to drive the future growth of the financial industry and more broadly, the future of wealth management."
Australian company On-Market BookBuilds (OMB) is a tool that allows every broker in the market to bid into IPOs (initial public offerings) and placements via the ASX infrastructure.
OMB Founder Ben Bucknell told HuffPost Australia Fintech is all about technological developments that can rewrite the infrastructure on which the financial system runs.
"It's about replacing the pipes that connect the market and what runs through those pipes, for example, digital currencies. So it's about the application of technology to remove the friction within the financial system itself that imposes time and cost on the consumer," said Bucknell.
"What's exciting is when you look at the number of changes that have happened in your personal life, whether it's taking a taxi or booking a restaurant. Those changes have been enormous and I don't think we have seen those changes yet in financial technology in the way they've capitalised on all the technology that's out there right now."
"Remember when mobile phones came out and people said, 'That won't make things convenient!' Nobody could have foreseen the huge changes. If you think about social media, the rise of the collective, and what impact that's had and then imagine the sort of impact on financial services, then there's a huge empowering force for technology to improve the financial well being of ordinary people. And this is just the beginning."