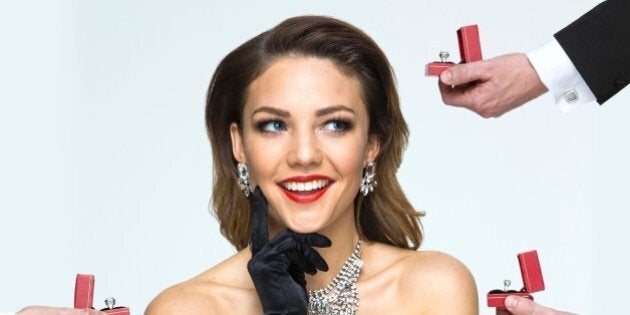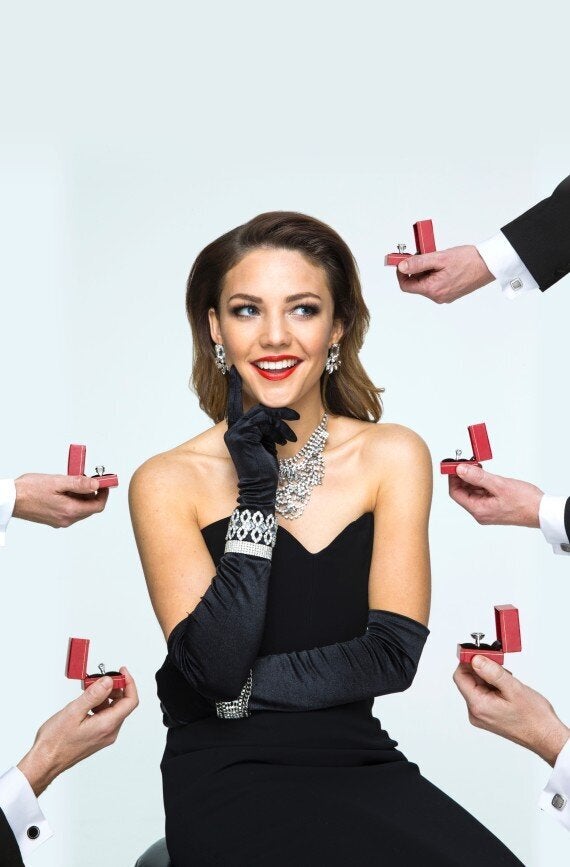 Episode three of The Bachelorette Australia aired on Wednesday night, reminding us all that making the first move is never easy.
The time just wasn't right for Sam and Sasha Mielczarek on their tango date, but when they got some alone time at the cocktail party, Mielczarek didn't want to waste another opportunity -- and it would appear, neither did Frost.
"I'm so attracted to you, it's ridiculous," he told Frost.
"I just want to kiss you," he said.
To which Frost replied, "Well, you definitely should."
The innuendo was intense and there were starry eyes all round as the longwinded kiss left Mielczarek completely "lost for words" and as for Sam, well it was so good that she also "couldn't really explain it."
Yep, things were exactly as they should be in Bachelorette world.
"Sasha gives me that feeling you get when you have a crush, that excited feeling," said Frost.
As well discovering they have similar family units (both Frost and Mielczarek have step-dads who they are close with) they also decided they share the same family values.
"He makes me believe that there are really good men out there, and maybe I will find love."
While Mielczarek bagged the first kiss, the other guys had to prove themselves on the group date -- a shirtless photo shoot with rescue dogs, no less -- where Frost paired the dogs with the dudes according to how best they resembled each other (one of those dates, you know?).
Not much had changed for Davey -- who was still trying to prove himself to Sam. Times were tough during his photo shoot since he had no choice but to pose in a bathtub while attempting to control a juvenile rottweiler.
"I think I put too much effort into looking after the dog instead of talking to Sam," he said, disappointed.
Kane, AKA headstand guy from episode one pulled out another party trick -- a rap about Sam being a "perfect 10" which tipped the scales in his favour resulting in a rose while Drew and his man bun were sent home.