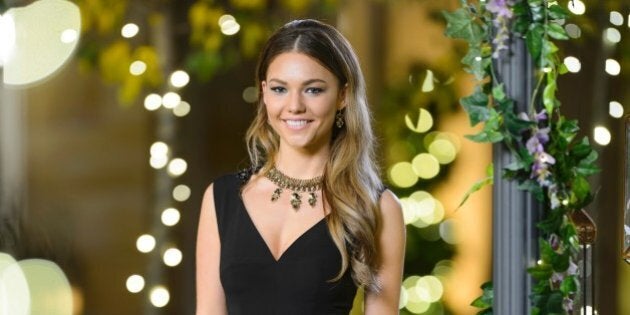 Thursday night's episode of The Bachelorette was a mixed bag -- Bachelorette Sam Frost revealed she had no time for larrikins -- putting six of her final 10 to a test of dodgeball (the prize being an awkward mud orgy with her) while the other guys showed their creative side by gifting Sam handmade presents.
Mike gave Sam a set of cards with fun facts all about him while Sasha got major gentleman points after he drew a picture with the words "Sam 4 Sasha" -- because they are 12.
Things got heated when Alex returned from his single date -- with a rose -- kicking off a grilling from the guys in true Aussie style.
"Did you pash her?" asked Davey.
"I had a little kiss on the mouth -- a lingering kiss," said Alex, from England.
The grilling was led by frontrunner Sasha who clearly did not like the fact his girl was kissing someone else.
Later on he tells the camera he didn't tell the guys about his kiss with Sam out of respect for her, but he guessed he's just got to "cop it on the chin".
His mood worsened when his dodgeball team lost to the "dorks" resulting in Will, Richie and Kane winning what might just be the most awkward group date yet.
"It was a romantic and intimate moment, that I shared with two other blokes," said Will.
"I've never been on a date where a woman is asking me deep and personal questions about where I want to be in my life, while she's exfoliating me with an oven mitt," he said.
Turns out, surprisingly the mud and oven mitt didn't work in Will's favour as Kieran and Will were sent home.