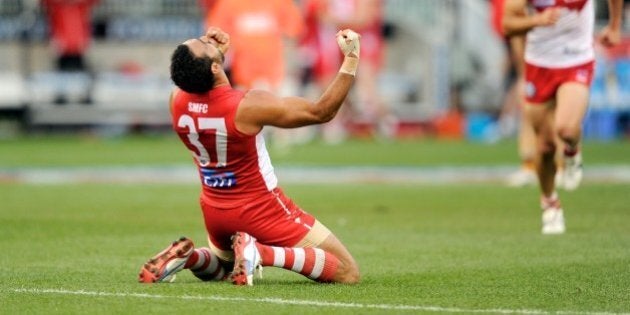 The AFL grand final in Melbourne on Saturday is not only a celebration of the two finest teams in the league, but of the veteran players retiring from the game.
One such legend, Sydney Swans champion Adam Goodes, declined the invitation for a prestigious lap of honour to mark his retirement.
Goodes has been subjected to horrendous abuse from fans; from a chorus of racist boos after celebrating a goal in the league's Indigenous Round with an Aboriginal war dance to confrontations on the boundary line with spectators.
The stress took its toll on No. 37, who took stress leave during the season and missed game time. The AFL and the Swans community rallied around him, welcoming him back to action before the finals.
Goodes reportedly passed up on the lap of honour for fear of more booing. That's sad. So The Huffington Post Australia is giving him a lap of honour in its place. Here are 37 images that defined an incredible career in and out of football.
All images courtesy of Fairfax Media.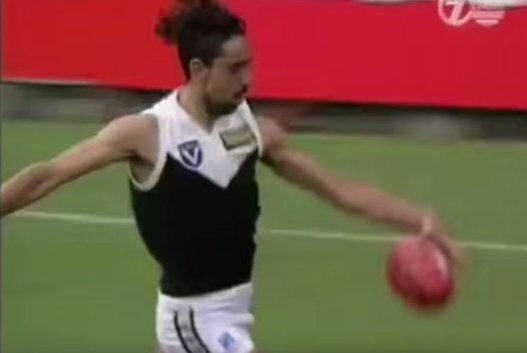 Adam Goodes Lap Of Honour