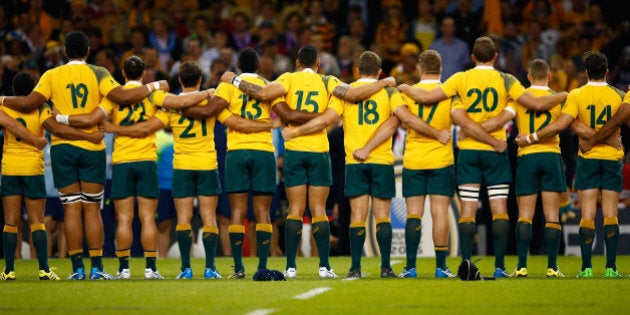 OK. So we cooked the POMs. They're out of the World Cup. We've got them covered. Right? But, the RWC aside, millions of us still find at least one reason to travel across the ditch each year, making the UK one of our top five travel destinations.
So, what's the draw card? And should we save our cash and stay home where we can get a colder beer and a warmer day all year round? We compare some top holiday must-haves to see who comes out the winner in the game of travel. Go Aussies!
Seriously, is this even up for debate? Our worst beach on a stormy day could kick the pebbly-butt of most British efforts by miles. That being said the POMS do make a slight comeback down south with the sandy shores of Watergate Bay and Porthcurno, both located in Cornwall, scoring spots one and two in a recent round up of best British beaches. But, the cream teas aside, there's nothing you can't get in any coastal town back here at home. And we've got Bondi. Boom!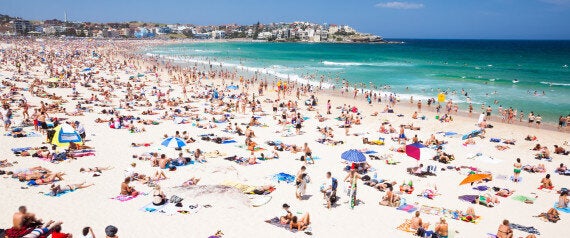 OK, so the beer might need a temperature check and the toilets are always down the narrowest, steepest set of carpeted (!) stairs you've ever had the terror of descending, but we have to give it to our pale-faced cousins here - there's really nothing like a British pub. The smell of stale beer, the cosy, stodgy comfort food, and the jolly, red-faced publican pouring the perfect pint (another winner, let's face it) before ringing that funny brass bell for last orders, are all so British it hurts. You can also learn a lot about the UK simply from the pubs, most notably in London. The capital boasts public houses where Dickens once drank (The Lamb), where Elizabeth I is once rumoured to have danced round a cherry tree that still stands (Ye Olde Mitre Tavern, Ely Court, Hatton Garden, Holborn, London EC1N 6SJ) and where Jack the Ripper apparently went to choose his victims (The Ten Bells). Point to the POMS.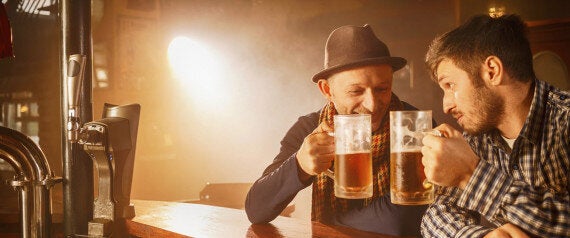 Once again, not sure if there's any competition here. Although the UK has produced some pretty outstanding chefs (think Marco Pierre White, Jamie Oliver, Heston Blumenthal), day to day grub isn't always up to scratch and if you're holidaying on mud island you need to do your research to make sure you're not ending up with overcooked veggies and soggy fish and chips. Just our access to fresh seafood alone, not to mention our fresh fruit and veggies (hello mango season!), put Australia out in front on the food race.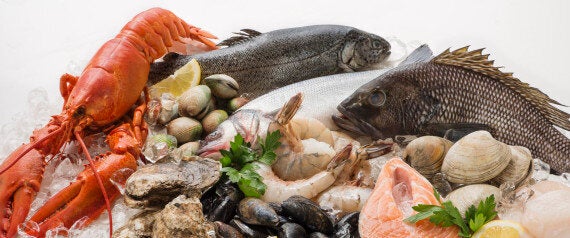 When it comes to getting around Aussies are top notch. Everyone drives, skates and surfs and if our roads are flooded we get the tinny out to get to work. BUT...the London Underground. Established in 1863 - that explains a few things, doesn't it?! - the Tube is one of the most complex and efficient city systems in the world, shuttling billions of passengers each year around the capital and to nearby suburbs. There's also Black Cabs. Drivers have to pass a test called The Knowledge to prove they have studied enough to deserve the privilege of driving one of the London institutions and are notorious for knowing 25 routes to every destination, meaning you're rarely stuck in traffic and never have to direct them. Ever. Imagine that.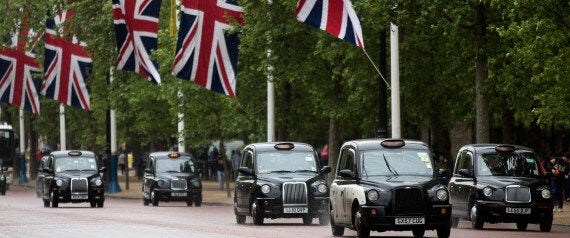 Before you start getting the victory banners out, pause. Despite the UK's rep for perpetually grey, drizzly days where sunlight is as rare as a suntan in winter and it (literally) gets dark at 4pm during the chillier months, every year Sydney, Brisbane, Perth, Brisbane and Melbourne all get more rain than London. So if you're looking for a city break, the UK might have your back. But it's still cold. And grey. We'll call this one a draw.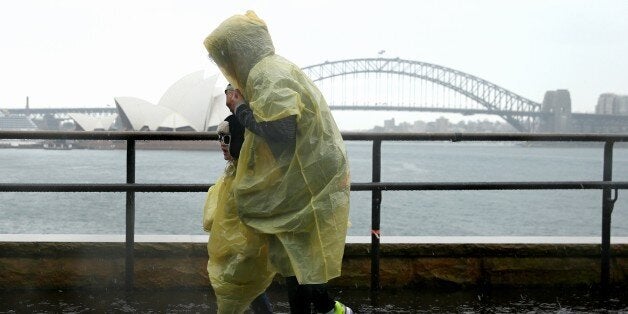 For flights, hotels, packages and a world of holidays, visit Wotif, the home of holidays.