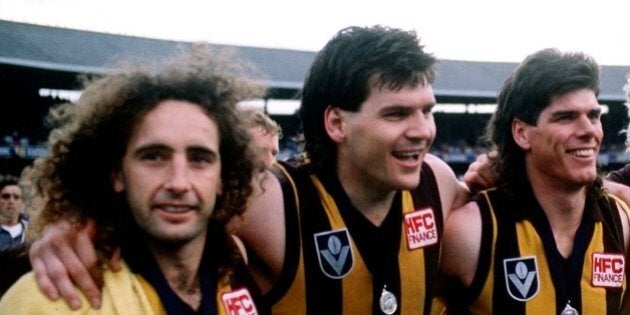 Former Hawthorn champion John Platten has revealed the significant toll of repeated concusions throughout his playing career, claiming it has led to significant memory loss and other health concerns.
Platten played 258 games for Hawthorn, including four premierships, and won the coveted Brownlow Medal in 1987.
Platten has gone public with the health problems he has been experiencing for the past six months and which he believes are the consequence of his career, having suffered an estimated 40 concussions during his time in footy.
Platten is not the first former player to reveal health struggles related to suspected brain injury.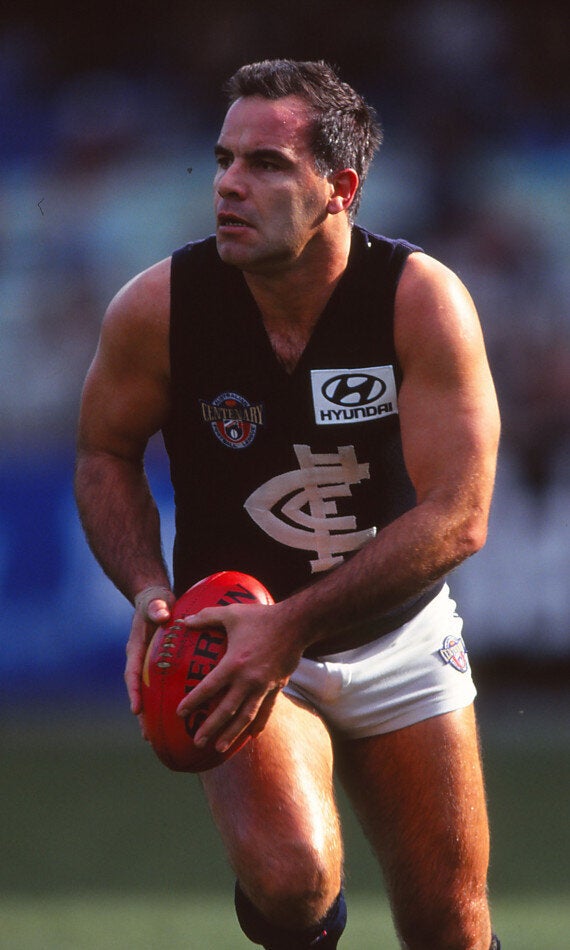 Greg Williams of Carlton in action during the round 19 AFL match between Melbourne and Carlton in 1996 | Getty Images
The AFL Players' Association is also working hard in both research and support to understand more about the ongoing and long-term effects for players who suffer concussion.
Ian Prendergast is the AFLPA General Manager of Player Relations. He says they are putting a lot into research and support of former players but it is a long-term project.
"Concussion is an issue that the Players' Association is taking extremely seriously, but there are a lot of questions that remain unanswered with respect to the impact it's potentially having on players after they finish playing," he told the Huffington Post.
"There's a fair bit of work going into it, but the project is really just in its infancy, so it'll be some time before we have the answers to those questions."
While there is a screening process for past players who may be suffering the effects of concussion, it is voluntary and Prendergast says they know there are still a large number of players who haven't participated.
He says the protocols involved in this process are still to be locked in and is a matter of ongoing discussions with the AFL.
"We're hopeful of resolving those issues (soon) so that guys like John Platten and Greg Williams, who have spoken about these issues publicly, can receive the support that we say they should, given they contributed to the game," he said.
In terms of the current players, work is ongoing in the area of game-day assessment and there is now an expectation that club medical staff will take a conservative approach around how the issue is managed.
"The ultimate test is whether a player wants to play during a game or following a concussion because we don't have an objective way to test a player for the damage that he's suffered in relation to concussion," said Prendergast.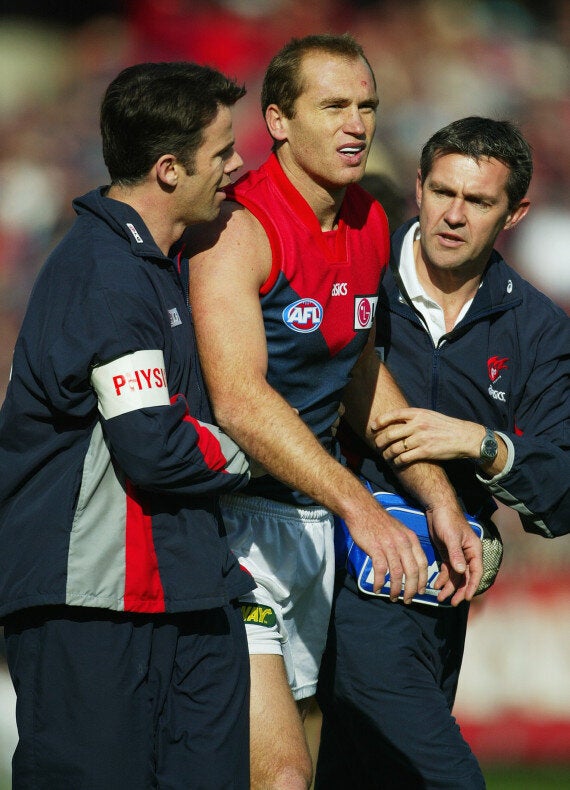 David Neitz #9 of the Melbourne Demons is helped off the ground after sustaining concussion in 2003 | Sean Garnsworthy/Getty Images
Ultimately, football is a physical contact sport and head injuries are never going to be ruled out.
The goal will be to find the best way to assess and manage any perceived injury in a way that, as a priority, concerns the welfare of the players.