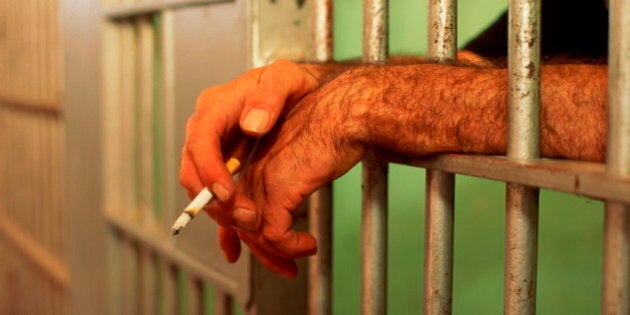 There is not a lot prison officials can do to prevent escape attempts amid tougher prisoner conditions and rising tensions, experts say.
Prison officials have been under pressure since minimum security prisoner Beau Wiles escaped from a work yard beyond the main security fence at Goulburn Correctional Centre on Wednesday.
Wiles, 25, was back in the dock on Friday after police picked him up in Wollongong, more than 30 hours fled.
Corrective Services Minister David Elliot has said full body scanners were being installed in Goulburn Correctional Centre on Thursday to prevent phones from being taken into the prison, after Facebook images emerged of a shirtless Wiles in the days before his escape.
But RMIT Lecturer in Criminal Justice, Michael Benes, said authorities are competing with people who spend days, months and even years observing the prison and the movements of staff.
"They see things the administration wouldn't see," he told the Huffington Post Australia.
"They know far better how the prison actually operates, who the people are that operate the prison, than anybody else. The opportunities actually come from that.
"As long as you are going to have prisons you are going to have escapes."
But Brett Collins from the Community Justice Coalition said overcrowding in prisons, matched by understaffing, is responsible for the breakouts.
"The system is broken and the evidence is clear," he said.
"What is the security at the jail that he could walk away so easily, and how is it so casual."
The government is working towards having phone jamming technology at all jails across the state.
He said authorities acquired 325 mobile phones last year.
"Obviously we can't get every one of them which is why today I've brought forward the new technology which will see mobile phone scanning on persons going into jails," he said.
Collins likened the recent incident at Goulburn to last month's prisoner escape by Stephen Jamieson, 28, who used tied-together bedsheets scale a wall.
Jamieson was caught less than 12 hours later after he allegedly used a stolen ute to lead police on a 40km chase.
"It made a farce of the whole high security section, and security over all" he said.
"Then throw into that the escape from the court a few days ago. All of those things reflect badly on corrective services and how they manage themselves."
Just hours after Wiles' escape, 33-year-old Ali Hussein Chahine leapt from the dock at the inner-Sydney Downing centre court house and allegedly assaulted two corrective officers before he fled the building barefoot.
Police said Chahine -- who is facing drug supply charges and bail breach allegations -- boarded a bus before disembarking outside Central Railway.
Mr Benes said some action can be taken to better secure court houses.
"The department should actually re-think the construction of, perhaps a reshaping and remodeling of certain courts for certain people," Mr Benes said.
"There are certain people with a propensity for violence and they will use any opportunity to actually escape.
"Those people are easily identifiable, if you look at their files, in that category and those people should be only handled in those types of courts."
Both Benes and Collins said they believed smoking bans had increased tensions in prison.
"The smoking bans have obviously contributed to not only the riots but certain upsets, certain management issues in prison," Benes said, citing July's riot in Victoria's Ravenhall remand centre.
"Many of those people have anger problems, anger management problems. They are not going to take it lightly.
Collins said fewer and fewer programs to help prisoners to re-adjust to society is contributing to the tensions.
"Instead of empowering prisoners to do something positive, they actually are deliberately locking them in a cell with a television set and nothing else.
"And either one or two people in the cell so they can't even use the time productively and all they have is this interpersonal destructive stuff that is all horrible."