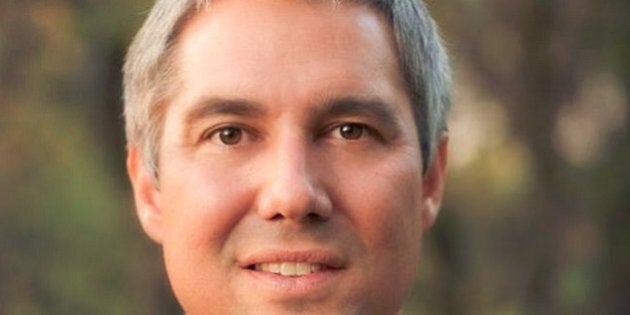 An anti-abortion activist who deliberately flew to Australia without a visa has had his high court bid to stay denied.
U.S. activist Troy Newman, who has previously argued for doctors who perform abortions to be executed, was detained by customs officials after he landed in Melbourne on Thursday after the Department of Immigration cancelled his visa.
'As a result, I have instructed the Department to now expedite his removal,' a spokesperson for Peter Dutton, the Minister for Immigration, said.
But Labor MP Terri Butler, who wrote to Mr Dutton amid concerns about Newman's visit, said he had deliberately flouted the country's laws and most Australians didn't want an extremist coming into the country.
"This is a situation where this person not had his visa cancelled by the immigration minister but knowing he had his visa cancelled talked his way onto a flight and flew to Australia, deliberately flouting our laws and deliberately flouting our judicial system," she told Sky News.
"I think that's pretty arrogant and shows a pretty fundamental disrespect for Australia."
Right to Life chief executive Katrina Haller told the SMH Newman was "completely confused" and had been "wickedly misrepresented" after Mr Dutton revoked his visa while he was on his way to Australia.
Newman was preparing to start a a speaking tour starting on Friday night.
Haller said the Department of Immigration made several errors in cancelling his visa, including not providing due notice, and claimed a letter informing him of the cancellation was sent to his Kansas home by post on Tuesday -- the same day he flew out of the U.S.
Newman's lawyers reportedly argued for the revocation of his visa to be overturned on the grounds of freedom of political communication.
Butler said she had had many conversations with pro-life/anti-choice advocates and had not one had ever told her doctors who perform abortions should be executed.
"We do debate abortion, like we debate all sorts of other issues, and you and I are doing it in a very respectful way," she said.
"I'm certainly not going to call for someone who disagrees with my views -- and there are plenty of people who disagree with my views on abortion -- I'm not going to call for them to be executed."
United Airlines has said it is undertaking an internal review into how a passenger boarded one of its flights without a valid visa in order to travel to Australia.
On Thursday a spokeswoman for Mr Dutton said Newman's visa was cancelled under section 128 of the Migration Act.
The airline that flew him to Australia faces a fine for carriage of a person who does not a valid visa.