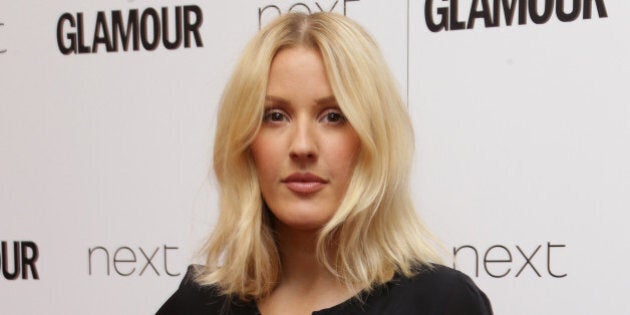 Two of the world's biggest acts, Ellie Goulding and Bryan Adams performed at today's pre-game entertainment to a crowd of 100, 000 fans.
English singer and songwriter Ellie Goulding, whose debut album Lights catapulted her to the top of the UK Album Charts in 2010 has sold over 20 million albums and had two No.1 albums.
"I love coming to Australia, and I love sport and fitness so it's been really exciting being able to be a small part in one of Australia's greatest days in sport," she told The Huffington Post Australia.
Speaking about her knowledge of Aussie Rules itself she said: "All I know is that it's a massive deal here, and people are very passionate about it -- and I totally get it, we have exactly the same with football, tennis and rugby."
Goulding, says she's in a very happy stage of her life right now, which is reflected in her upcoming album due out November.
"I was very aware that my last album was perhaps a little bit darker, so I wanted this record to be happy and uplifting -- something to bounce to."
Goulding, who recently revealed to GLAMOUR magazine that she's ready for marriage admits she's often envious of her friends who are all doing quite normal things -- while she's always touring.
"Because there is so much travelling involved with my job, I do get a bit envious of my friends doing quite normal things like getting married and having kids," she said.
"I'm at that point in my life, where I feel like I've achieved quite a lot and I'm ready to settle down -- will it be with him? Probably -- but I think I'm just getting that broody feeling in general."
"There's no need or rush to get married, but if it happens it happens," said Goulding.