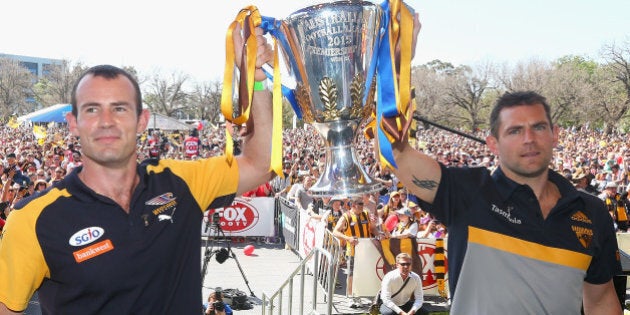 West Coast faces Hawthorn in Melbourne on Saturday in the 14th AFL Grand Final to be contested between an interstate and Victorian-based teams.
Hawthorn should be the favourite: it's won the last two and three over the past seven years. It has the most dominant midfield in football and hard veterans the likes of Sam Mitchell, Luke Hodge and Jarryd Roughead.
But West Coast importantly has one thing on its side: history.
You might think that Melbourne-based Victorian teams, such as Hawthorn, would have a significant advantage in grand finals, which are always played in Melbourne. Many play at the MCG as their home ground; don't have to take long flights as much as other sides and their local supporter base is strong. It should also be noted that West Coast has played in Melbourne just four times this year, and only once at the MCG.
But history proves the local advantage to be fool's gold.
In 13 grand final meetings between interstate teams and Victorian teams -- eight have gone the way of the visitors. That 2:1 ratio is significant.
The tradition began in fact, in 1992, when West Coast defeated Geelong for the first of its three premierships (winning again in 1994, and besting Sydney in 2006).
Here are the interstate teams to successfully upset the locals in AFL Grand Final history.
Images courtesy of Fairfax Media.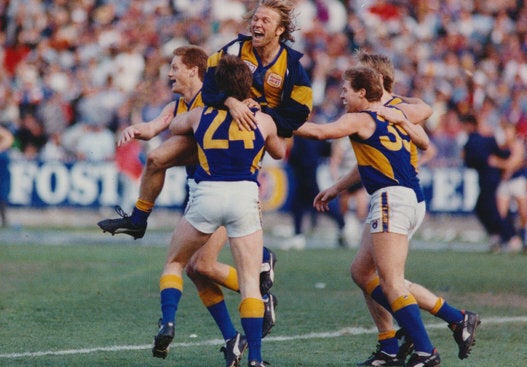 Interstate vs Victorian Grand Final Champions
*Correction: This article previously stated that interstate teams had won eight of 12 finals, not 13.