ASSOCIATED PRESS
England has crashed out of the Rugby World Cup in spectacular fashion, after being beaten by Australia 13-33.
It's the first time a host country hasn't made it out of the pool stages -- which means the English are in for an enormous ribbing.
Half the fun of watching the rugby with mates is the banter, right? At least, that's what us Aussies will be saying right now.
Here's some of the best of the bant from around the web for you to relive the glory. Even the Queen -- or at least a particularly clever parody of her -- is getting around it.
Out at the group stages for England's men in the rugby, football and cricket World Cups...

— Mark Pougatch (@markpougatch) October 3, 2015
Ouch.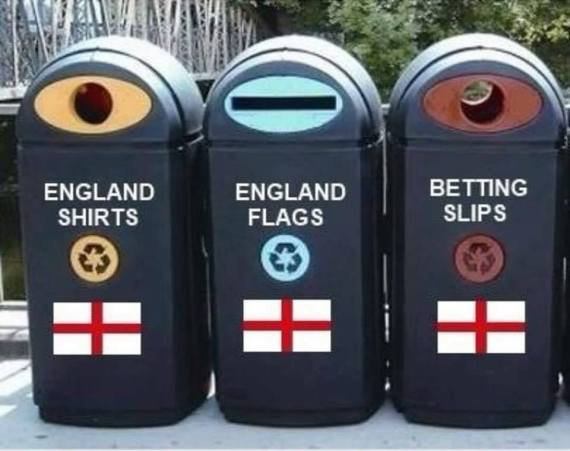 Landfill around Twickenham reportedly increased 400 percent in a single hour following the RWC result.
Queen of Australia 🇦🇺 #JustSaying #ENGvAUS

— Elizabeth Windsor (@Queen_UK) October 3, 2015
God may save the Queen, but nothing saved England from an Aussie onslaught.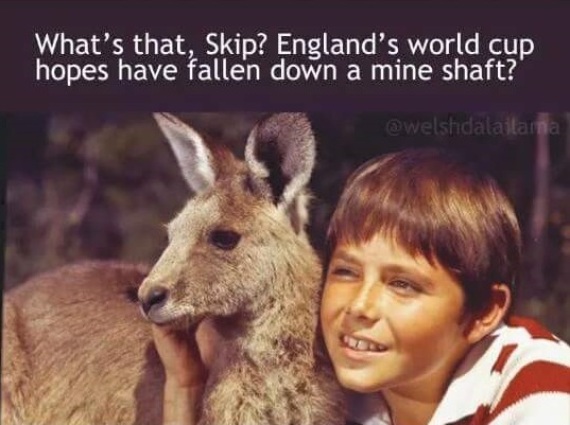 Even Australia's national emblem is getting a dig in.
What do you call an Englishman in the quarter finals of the World Cup? #RWC2015

Ref.

— William Mohieddeen (@Mocko500) October 3, 2015
Or here's another classic: what do you call an Englishman with the World Cup in his hands? The engraver.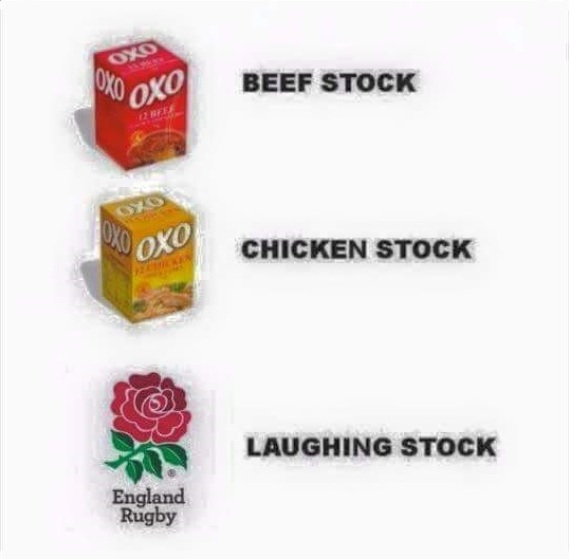 England couldn't stand the heat in the kitchen.
Swing really, really, really low sweet chariot. #ENGvAUS #RWC2015 pic.twitter.com/EMT4nU2knE

— Titus O'Reily (@TitusOReily) October 3, 2015
The wheels came off after Bernard Foley's brilliant performance for Australia.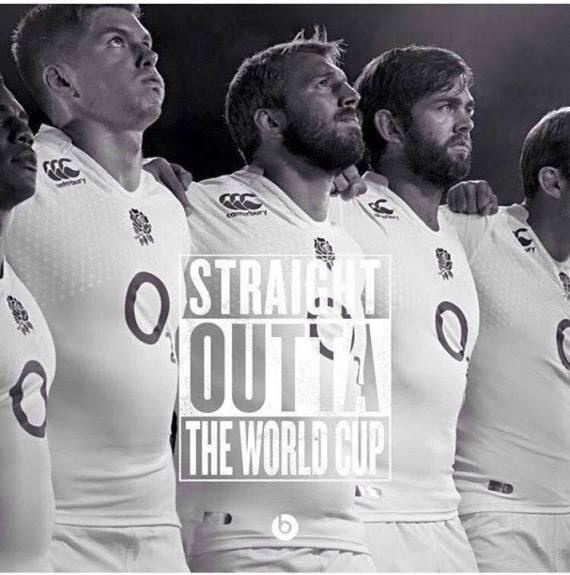 Straight outta the Cup.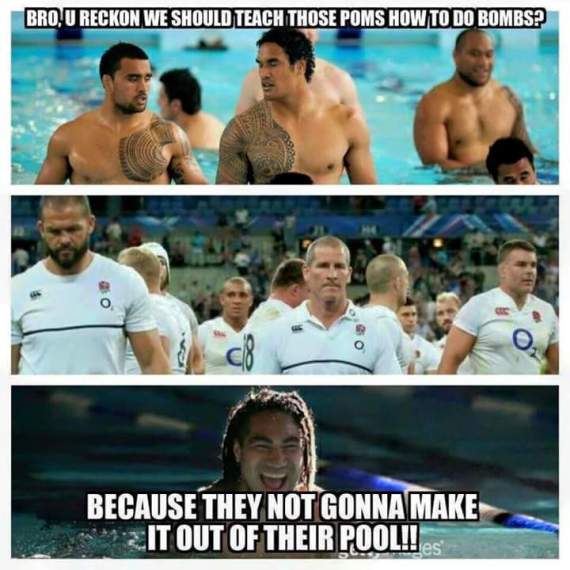 England just learned how to bomb out of a pool, not into it.