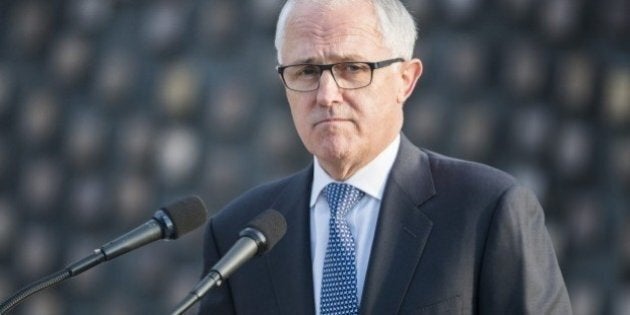 Prime Minister Malcolm Turnbull has spoken about Friday's shooting in Parramatta, labelling the killing of a NSW police force employee a "cold-blooded murder."
A 15-year-old boy shot dead NSW police finance worker Curtis Cheng outside police headquarters in Parramatta at 4:30pm on Friday.
NSW Police Commissioner Andrew Scipione believes the shooting was "linked to terrorism" as it had "political" motivations.
Speaking with reporters in Melbourne on Saturday for the first time since the attack, Mr Turnbull echoed Mr Scipione's assertions the murder was an act of terrorism.
"This appears to have been an act of politically motivated violence so at this stage it appears to have been an act of terrorism. It is a shocking crime. It was a cold-blooded murder," he said.
Mr Turnbull said it was vital for Australians to "live without fear" and that the Muslim community was a "partner" in the effort to end violence stemming from extremism.
"We have challenges, terrorism is one of them. But they must never divert us from our commitment to being free Australians, working together to ensure we achieve our common goals," he said.
"The Muslim community are our absolutely necessary partners in combating this type of violent extremism."
Mr Scipione said the 15-year-old was acting alone when he shot dead finance worker.