Mike Hewitt via Getty Images
Australia has defeated England at Twickenham -- the spiritual home of Rugby -- for the first time in a World Cup since 1991.
Wallabies send England crashing out of Rugby World Cup #ENGvAUS

Picture: Getty pic.twitter.com/kh5PRukn4U

— The Australian (@australian) October 3, 2015
Never really being put under any significant pressure by the hosts, the Wallabies were strong in every area of play.
Taking the sting out of the vocal home crowd support by getting on the scoreboard early, the pace of the game was intense from the start.
Bernard Foley starred with the boot and two tries.
A huge night for @bernardfoley, scoring 28 of the #Wallabies 33 points. #StrongerAsOne pic.twitter.com/IQpk143bEl

— Wallabies (@Wallabies) October 3, 2015
With the loss, England, unbelievably, have created history by being the first World Cup host nation to NOT make it through to the quarter finals and the fallout will see the tenure of England coach Stuart Lancaster now very much in doubt.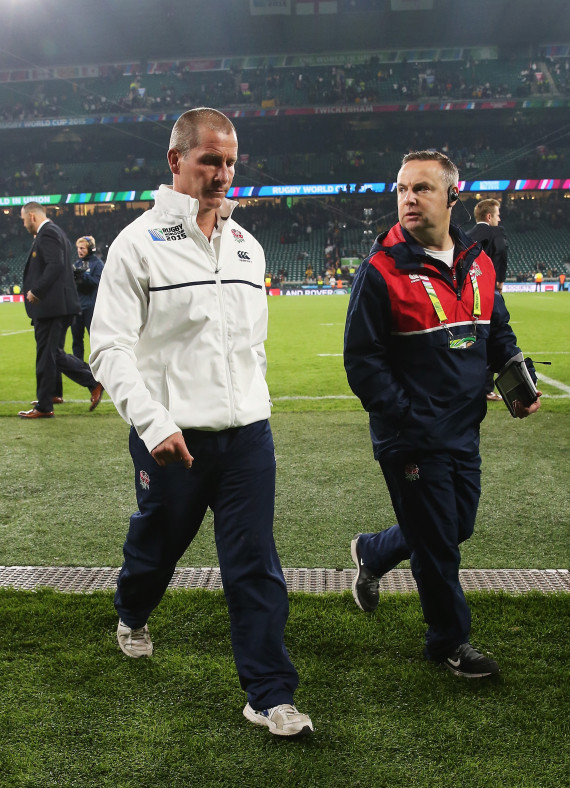 It is a sore that will bleed then fester and leave a big scar into the future for England players and supporters alike; and there was no surer sign of the disappoint and emotion being felt by England fans as the sight of many of them leaving the stadium before the end of the game.
England are OUT of the rugby world cup http://t.co/SI45KawIFp

— Daily Mail U.K. (@DailyMailUK) October 3, 2015
There is no doubt the English media will be relentless in the days to come as the England team come to terms with what has happened..
Stuart Lancaster and Chris Robshaw apologise to England rugby fans http://t.co/w03PCTtH6q (Pic: Reuters) pic.twitter.com/78cjTvA50I

— Guardian sport (@guardian_sport) October 3, 2015
Social media is already having some fun.
This didn't take long #ENGvAUS #rwc pic.twitter.com/GoXA77qKBk

— Mike (@LimkAbu) October 3, 2015
The emphatic 33-13 win means Australia progresses through to the quarter finals as now does Wales.
Things were pretty manic in the Walkabout bar in Cardiff tonight #RWC2015 #ENGvAUS http://t.co/d4BOM6XumJ pic.twitter.com/yJ73tpnrND

— WalesOnline (@WalesOnline) October 3, 2015
So the message from the Wallabies camp to Wales Rugby? - 'You're welcome!'.
The Australian support in the crowd was small in proportion but strong and the Wallabies appreciated it.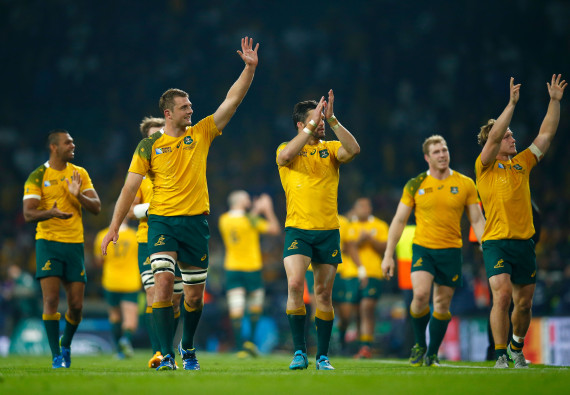 Of course, no win by the Wallabies would be complete without something special from star player Matt Giteau.
WATCH @giteau_rugby scores the final try as #AUS seal a famous win over #ENG at Twickenham: http://t.co/pmnSs6xOyZ pic.twitter.com/fMiw998GiJ

— Rugby World Cup (@rugbyworldcup) October 3, 2015