Before the 2010 New York Marathon, Charlie Maher said he was a big drinker.
"Alcohol has always been a very big demon in my life, and it had been a struggle for me to separate myself from drinking alcohol and living a healthy lifestyle," he told The Huffington Post Australia.
But when Aussie world champion marathon runner, Rob De Castella came to Alice Springs as part of the Indigenous Marathon Project, life quite drastically changed for Maher.
"At first I didn't think it would be a reality for someone like Rob to take someone from Alice Springs and offer this great opportunity to go to New York. I didn't think it was possible. I thought he was going to set me up to promise me things and it all falls through," Maher said.
"I've had that previously and it kind of knocks you down and you lose self-esteem and confidence and I was very shy and reserved and that kind of thing."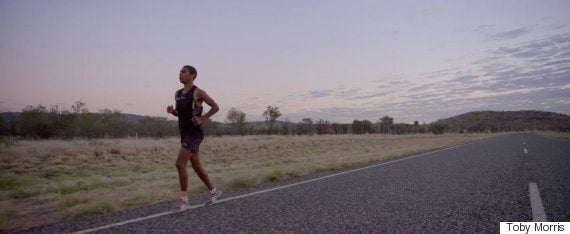 Charlie Maher pictured running in the documentary by Toby Morris.
But that's the central driver for the Indigenous Marathon Project, to empower people through exercise to lead healthier lives, move outside of their comfort zones and prove to themselves they can achieve whatever they set their mind to.
"Obviously running a marathon is very difficult, since my involvement there's been a lot of people who have seen what I've done, and there's a lot of people who have said 'well if Charlie can do it, you know I can do it too'.
"It does't matter if you're a runner, what I love about it is anyone can run a marathon. You put your mind to anything, you can do anything," he said
Through the support of De Castella, Maher transformed his life to one where he's determined to change the lives of others in his community.
"You know us Aboriginal people and Torres Strait Islanders have that short life expectancy and you know all the disease and that kind of thing. And we want to change that. And put ourselves out there to lead by example and lead for the next generation."
"Just to give people that bit of faith that they can do it."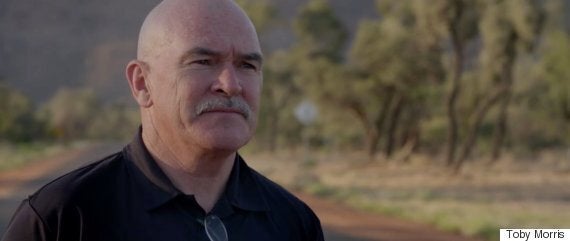 Rob De Castella pictured here, inspired Charlie Maher to run the New York marathon and change his life.
Making those changes, Maher admits, is pretty difficult, but said if the support network is there it's possible to follow through on these goals.
"At the very start it was very hard for me to separate myself from the culture. And in my town everyone drinks and it's hard to do different," Maher said.
"But having Rob, and my partner at the time who is now my wife, showing me the way, and my mum as well who is a strong influence -- just learning from them, to make sacrifices and do the training, I had to make a choice to have one or the other. So I chose to slow down on the drinking and focus more on making a difference."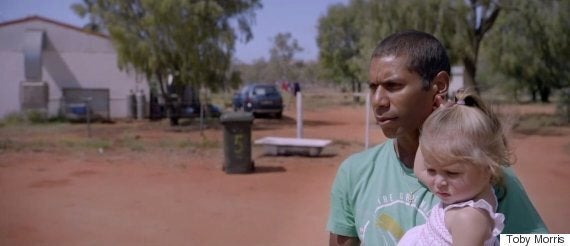 Charlie Maher with his daughter. He says he wants to inspire his children to be better than him.
Toby Morris was the director of the short documentary featuring the runner, and said Maher is one of the most humble people he has met.
"He is the epitome of the 'shut up and do it' attitude to life. Everything Charlie does seems to be motivated by the simple desire to better the world around him and hopefully inspire goodness in both his family and those who now look up to him," Morris told HuffPost Australia.
Since completing the New York marathon, Maher has become addicted to running and has since completed three marathons.
But his proudest achievements have been in the work he has done within his own community through the Clontarf Foundation.
The foundation teaches indigenous kids life skills, leadership, the importance of wellbeing and helps them with employment opportunities.
"We use the sport to keep them in school, we work on their school attendance, we work on their behaviour, how they conduct themselves and set an example, Maher said.
"Our retention rate is very high, we've got an 80 percent school attendance across all the areas and we're making a huge difference in schools."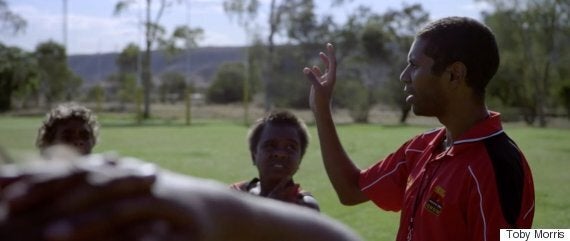 Maher is determined to see indigenous kids reach their potential.
And what's so brilliant about all of this good work, is that it came down to the serendipitous decision to accept Rob De Castella's innovation into the Indigenous Marathon Project.
"I remember Rob telling me 'this is the very start for you' and I didn't understand why he said 'you're going to make a huge difference after you finish the marathon' and it's happened," Maher said.
"You've got to have people that believe in you, like Rob. Rob believes in all of us. And if you don't have anyone who can believe in you, you haven't got that family support, a good partner or wife to keep pushing through the boundaries and getting out of your comfort zone and building that self-esteem, well, I've got a lot of people behind me and I've got the support there and I'll just keep going and keep pushing and making a difference."
"I know I'm leading by example and I want others to follow through my action,s and that's happening and I'm very grateful for that."
To see more from director Toby Morris head over here.
To find out more about the work The Indigenous Marathon Project are doing you can visit their site here.