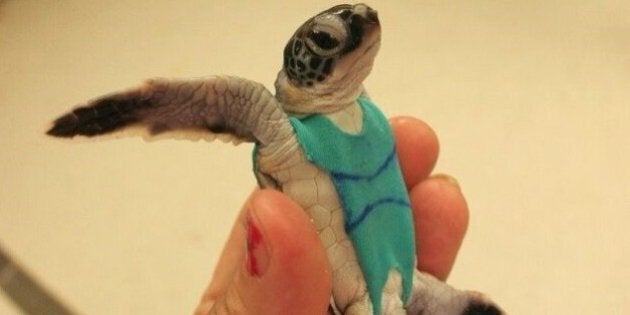 Sewing turtle swimsuits is a new skill for PHD student Owen Coffee.
He's not studying swimwear fashion or the effect of cute animals on conservation, but rather the diet of endangered sea turtles at the University of Queensland School of Biological Sciences.
He told The Huffington Post Australia the swimsuits were designed to collect turtle poo, which could be analysed to determine what they'd been eating and where.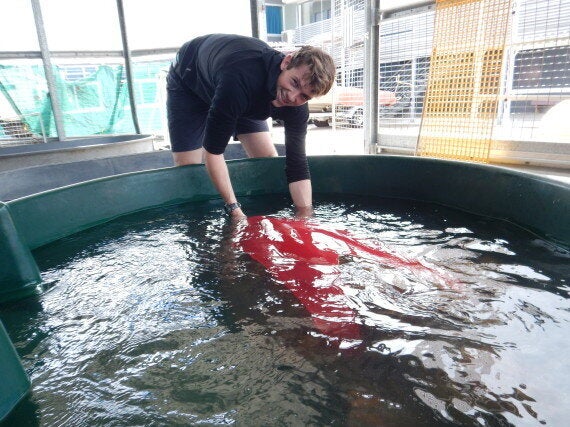 Owen Coffee fitting a turtle's swimsuit. Picture: Carmen da Silva
"We were brainstorming a way of keeping a nappy on them while they were in the tank and the inspiration came from education coordinator Kathy Townsend who had made turtle swimsuits for hatchlings in past research," Coffee said.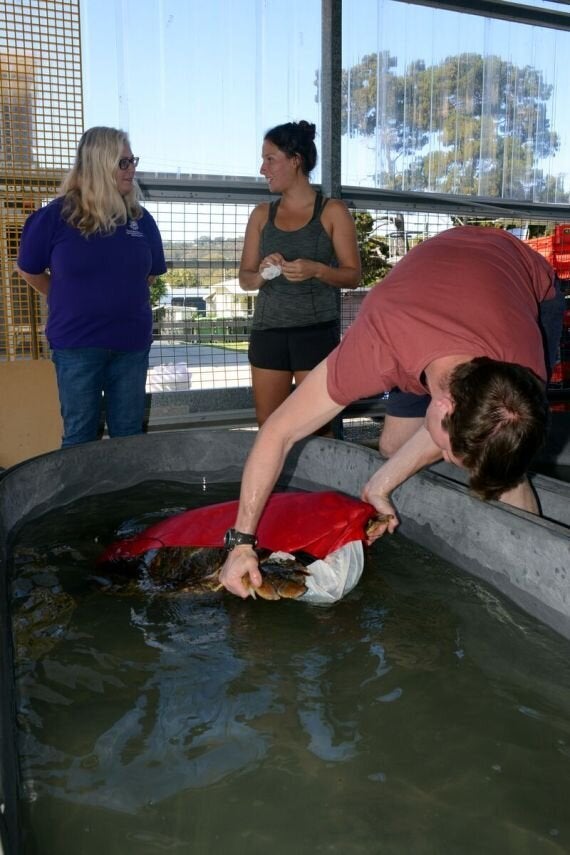 Owen Coffee checking a turtle's swimsuit. Picture: Carmen da Silva
He said that unlike hatchlings, he was putting them on strong, heavy loggerhead turtles up to a metre long.
"The thing about loggerheads is they've got quite a bite so you want to keep your hands well away from their mouth while you're slipping the suits on," he said.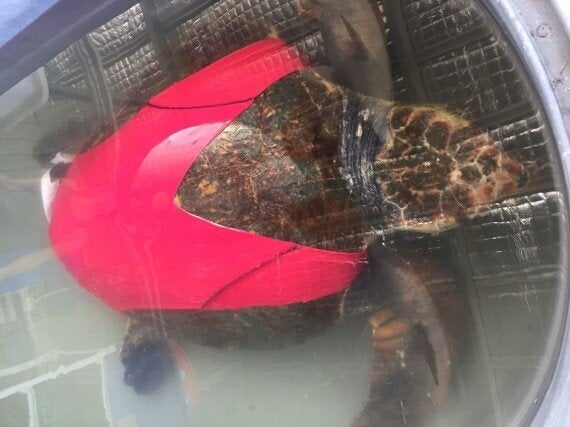 A turtle in the swimsuit. Picture: Kathy Townsend
The team modified the swimsuits from second-hand rash vests.
"It's a new skill for me," Coffee said.
"It wasn't too difficult, really we'd cut off the arm holes and sew up the slit at the bottom."
The turtles were released after they'd done their business.
The team caught six loggerhead sea turtles at Moreton Bay, put the swimsuits and nappies on them, and then left them in tanks until they defecated.
The turtles were then released sans swimsuit, and Coffee said they'd do it all again in a few months.