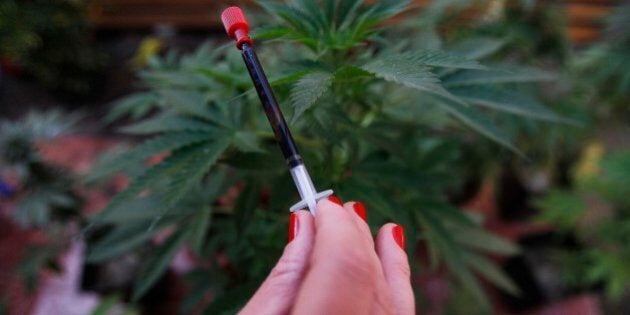 Victoria is to become the first Australia state to legalise the use of medicinal cannabis, but only for exceptional circumstances and with a priority to epileptic children.
The Andrews Labor Government has accepted virtually all recommendations of a tabled report by the Victorian Law Reform Commission and now plans to embark on a state-based cannabis cultivation trial, starting in 2017.
To facilitate such a trial, state laws will be introduced by the end of the year and federal laws will also need to be changed.
Premier Daniel Andrews said the move is designed to ease the suffering of people with five serious medical conditions; HIV/AIDS, cancer, epilepsy, multiple sclerosis and severe chronic pain.
"I've seen first-hand how medicinal cannabis can change people's lives," he said in a statement.
"This landmark reform means Victorian families will no longer have to decide between breaking the law and watching their child suffer."
The medicinal cannabis products would be prescribed by a specialist medical practitioner and sold at pharmacies under strict rules similar to the methadone program.
The medicinal marijuana products are not expected to be smoked due to health dangers, rather they will come in the form of tinctures, oils, capsules, sprays and vaporisable liquids.
Based on the recommendations of the Law Reform Commission, eligibility for the scheme will involve severe symptoms, including muscle spasms, seizures, vomiting and wasting.
Children with severe epilepsy will be prioritised.
The move, if passed in state and federal jurisdictions, would fulfill a Labor election promise to make medicinal cannabis available in Victoria in exceptional circumstances.