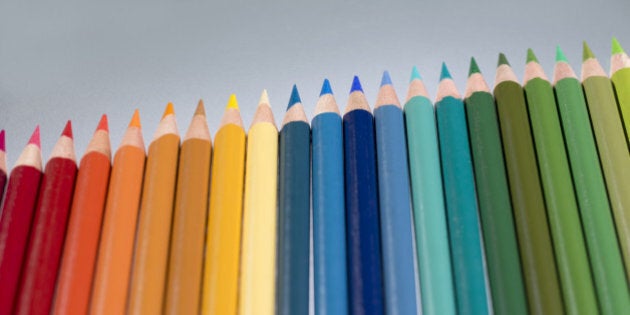 If you've been to the airport or a book shop in the past few months you might've noticed a fair few colouring-in books for sale. The visual merchandiser hasn't mistaken where the kids section is located -- these coloring books are for adults.
"We've always loved adult colouring books, featuring them from late 2012 when the 'Colour Me Good' Ryan Gosling and Benedict Cumberbatch titles were selling like hot cakes. But the popularity of the new batch of colouring books has even taken us by surprise -- a nice surprise -- sales are up 1786% year on year. It doesn't seem to be slowing down either. I suppose once you've coloured in one book, you need to buy another," Verity Batchelded, Head of Marketing for Book Depository, told The Huffington Post Australia.
Why are we seeing this sudden popularity in colouring-in for grown ups? Turns out it's not just to test if we can keep within the lines -- colouring-in can aid mindfulness and the relief of anxiety.
"There are neuroscientists who have produced evidence of impact on brain function which leads to benefits in reduction of stress through colouring in," said Patricia Fenner, PhD, Senior Lecturer and Coordinator Master of Art Therapy, Faculty Health Sciences at La Trobe University.
"It is overwhelmingly well accepted among art therapists that repetitive activity using art materials which are chosen by the individual -- that is, which involve some levels of choice, can be soothing to people experiencing anxiety and stress. This is a fundamental and very basic premise of art therapy."
Many adults have had experiences as children which have put them off art making, including repetitive activity such as colouring in -- often in schools where performance is stressed. This has cut off an everyday and simple accessible feature in life to those people.
"Manipulating colour, shape and repetition can create reduction in anxiety, stimulate a sense of simple achievement of goals set within in clear boundaries, for adults and children alike," Fenner told HuffPost Australia.
"Colouring is very accessible and requires few materials and is within the motor skill range of most people. It is transferable and transportable.
"It provides quick feedback and engages emotive aspects of experience via colour.
"These are motivating experiences for many people which have in adulthood become estranged and are nevertheless welcome."
While some might debate the trendiness and related cost of achieving mindfulness, we figure that $30 spent on some paper and pencils is a small price to pay if it works for you.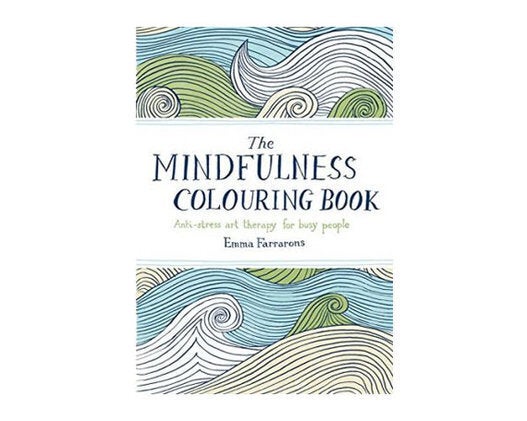 If you need help in a crisis, call Lifeline on 13 11 14. For further information about depression contact beyondBlue on 1300224636 or talk to your GP, local health professional or someone you trust.