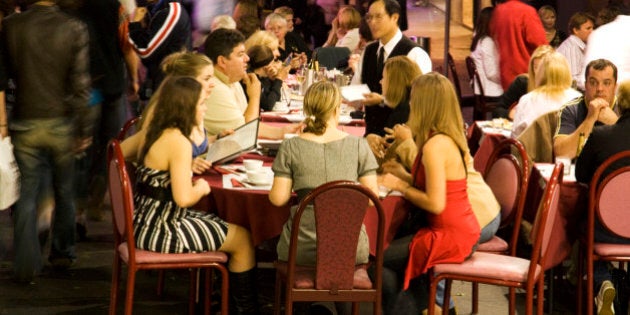 CANBERRA – Opposition Leader Bill Shorten has accused the Prime Minister of giving the scrapped WorkChoices industrial regime the "kiss of life."
Malcolm Turnbull has declared double-time Sunday and time-and-a-half Saturday penalty rates, a "hallmark of the old economy."
"The only reason they're different, I assume, is history," Turnbull told radio 3AW.
The Productivity Commission is reviewing the Fair Work Act and has recommend in an interim report the Sunday rates for retail and hospitality workers be brought into line with Saturday rates.
"I think over time you will see a move to a more flexible workplace, "Turnbull said, before host Neil Mitchell interjected: "It's a seven day economy isn't it?"
"Of course it is," the Prime Minister agreed.
But, Turnbull said there would need to be widespread acceptance from workers that they would not be left worse off.
The Labor Leader has jumped on the comments, saying it shows Turnbull is "out of touch."
"Tony Abbott said on 3AW, that WorkChoices was dead, buried and cremated. Malcolm Turnbull today has gone on 3AW and given WorkChoices the kiss of life."
"He has come back and said "We should cut penalty rates so long as people aren't worse off"."
"Malcolm Turnbull, what planet do you live on?"
The Greens spokesman, Adam Bandt, has baulked at Turnbull's acceptance of a "seven-day economy".
"A 'seven day economy' doesn't mean a seven day working week," he said.
"The important parts of the weekend should be preserved and if you have to work, you should be paid properly for it."
WorkChoices was the unpopular industrial relations system introduced by the Howard Government in 2006, and which considerably lead to the Coalition's election defeat in 2007.
The unified national system triggered a successful union campaign after it reduced conditions, removed the "no disadvantage test" from agreements, exempted companies from unfair dismissal laws, outlawed pattern bargaining and made it difficult for unions to legally go on strike.
Unions have promised a "fierce" election campaign to rival the WorkChoices campaign if the Turnbull Government moves to cut penalty rates.
The Productivity Commission is due to deliver its final report in November.