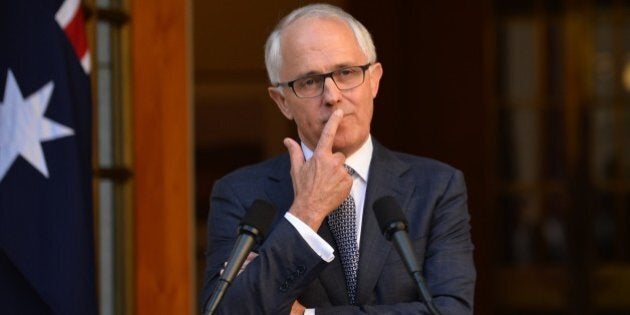 CANBERRA – Prime Minster Malcolm Turnbull has confirmed the former Abbott Government pursued him to become Australia's next Ambassador to Washington.
The U.S. post is the plumpest of plum diplomatic roles that Australia offers.
The current Ambassador Kim Beazley is due to return at the end of 2015 and there has been much speculation about his replacement.
"I was (asked) and I declined, "Turnbull told 3AW.
Abbott and his office were understood to be highly supportive of any plan to send a strong leadership rival out of the country, with the former Prime Minister last week revealing his long term suspicions.
"Malcolm didn't stay in the parliament to be someone else's minister," Abbott said.
Turnbull, who overthrew Abbott three weeks ago, was not tempted, but would not say if he had been hanging around to launch another strike on the Liberal leadership.
"Whatever my situation is, I cannot imagine circumstances where I would want to be an ambassador," he said.
"With all due respects to ambassadors, they do fantastic job, but it is not my cup of tea."
"I am very committed to living in Australia."
Turnbull has also revealed the two men have not spoken since the coup, although they have communicated.
"We have had some exchanges by text."
As for whether he will make up with the man he ousted, "It's nothing personal, nothing personal. It's just business."
Former Treasurer Joe Hockey is now considered the man most likely to take up the Washington post.