ChinaFotoPress via Getty Images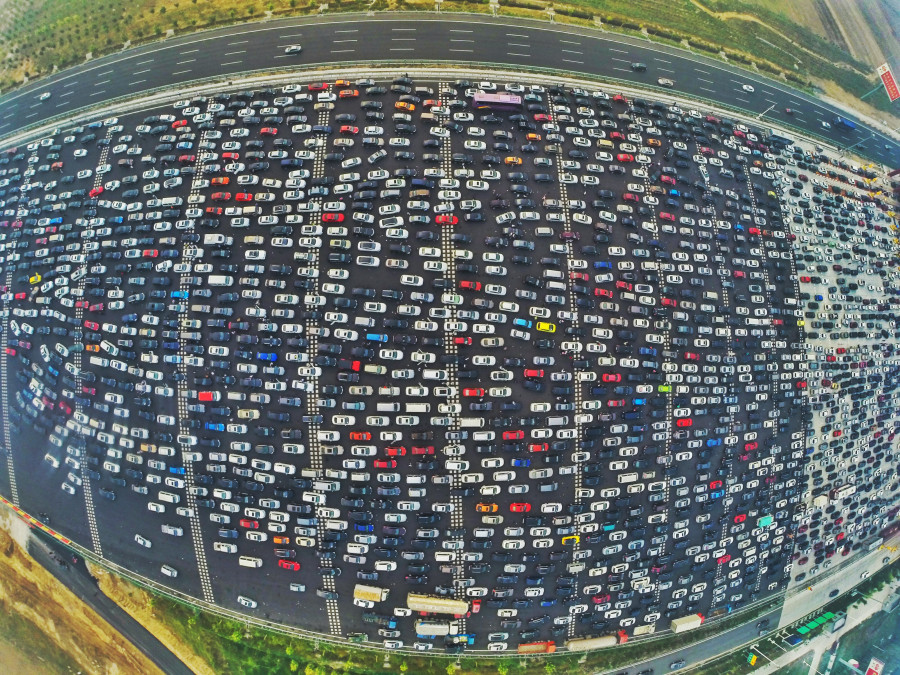 Gridlock on the the Beijing-Hong Kong-Macau Expressway. Picture: CHINAFOTOPRESS VIA GETTY IMAGES
Australians all like to complain about their commute but this is the traffic jam to make all other jams look like a minor delay.
Despite having 50 lanes, the Beijing-Hong Kong-Macau Expressway became entirely gridlocked as residents streamed back towards the capital after a week-long public holiday.
A new checkpoint had recently been added to the road, also known as the Jinggang'ao Expressway.
Check out the incredible images, by ChinaFotoPress via Getty Images.