Goodshoot via Getty Images
The Telecommunications Industry Ombudsman's (TIO) latest annual report, published on Friday, reveals NBN-related complaints rose almost 70 percent in the past year.
More than 6,700 complaints were received by the TIO, the majority of which were related to technicians missing appointments to install the service or delays connecting to the network.
"It can be extremely frustrating and inconvenient for consumers when technicians do not show up for scheduled appointments, particularly if the consumer has taken a day off work," said acting Ombudsman Diane Carmody.
Hey @NBN_Australia, can you please give a new appointment time for the #NBN. The technician never turned up today and we received no call!

— Nam Nguyen (@namchopz) October 8, 2015
Carmody said while the number of complaints were relatively minor compared with the overall number of telco complaints, they still had a significant impact on consumers.
"The challenge for NBN and retail service providers is to ensure the roll out of this highly anticipated technology is a positive experience for consumers," she said.
Much of the consumer dissatisfaction related to the NBN seems to have been directed at service providers responsible for installing and managing the product among individual customers.
@iiNet@iiCPB waited all day for NBN installation after receiving so many reminders. Never came. support phone waits > 1hr

— Peter Goldsmith (@_petegoldsmith) July 6, 2015
"Of all NBN-related new complaints, 95.4 percent were about 90 different retail service providers. The remaining 4.6 percent were about the network wholesaler, NBN," the TIO's report said.
In the year 2014-15, the NBN network growth accelerated rapidly, with a 130 percent increase in the number of connected premises compared to the previous year.
A spokesperson from the NBN said these issues are to be expected.
"While one complaint is too many for NBN, with the rapid increase in customers and in construction activity, an increase in the quantum of issues reported to the TIO is to be expected".
the result of @NBN_Australia doing an installation while my friend was away from her house #nopride#rushjobpic.twitter.com/ZgRTbji9AI

— James Turner (@jturner_ibrs) July 1, 2015
It's a problem even government senators face - as South Australian Senator Cory Bernardi disclosed on his blog in September.
"I have no doubt there is some complexity to the installation of fibre optic cable and the assorted technology connections, but my experience with the NBN installation was a monumental tribute to waste," Bernardi wrote.
"By my count, there were five individual visits to our home by different personnel who were only able to perform a single operation. This meant someone had to be home to provide access on multiple occasions for seemingly very small jobs."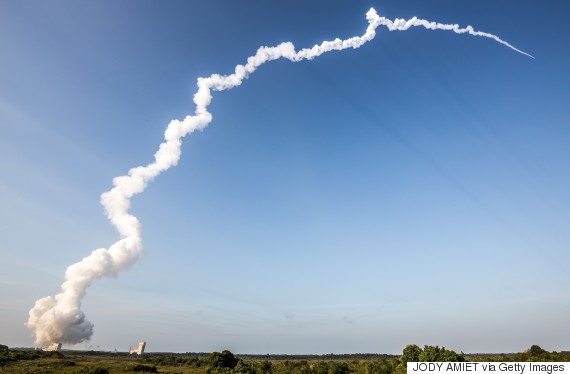 Despite complaints, the NBN's rollout continues apace, with the network's 'Sky Muster' satellite launching earlier this month.
The satellite will deliver internet coverage to some of Australia's most remote locations.
The TIO's report showed an overall drop in telco complaints, down 10.5 percent from the previous financial year.
Complaints about mobile dropped by 21 percent in that time.