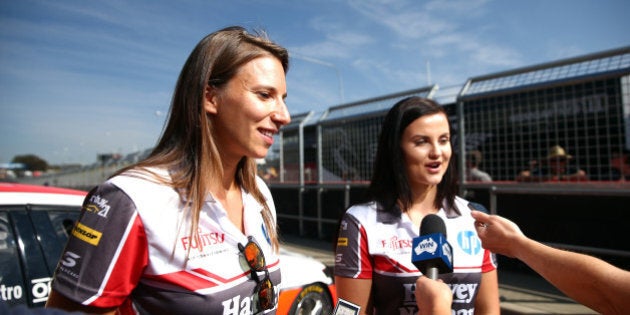 A female Bathurst1000 contender sledged by a fellow competitor as being driver of a "pussy wagon" has said facing sexism is part of the job, and she has learned to get past it.
"You'd be surprised how often I have to deal with stuff like this. It's one of those things but we can't let stuff like this take our focus off the real job," she said.
The Queensland's V8 development series young gun added she just wants to get on with the job at hand and is happy with the apology that's been made by Reynolds.
"He's made a public statement and an apology which I accept... and that's all I need."
The women will become the 15th all-female entry in the 'Great Race' but are the first all-female team to drive at Bathurst since 1998.