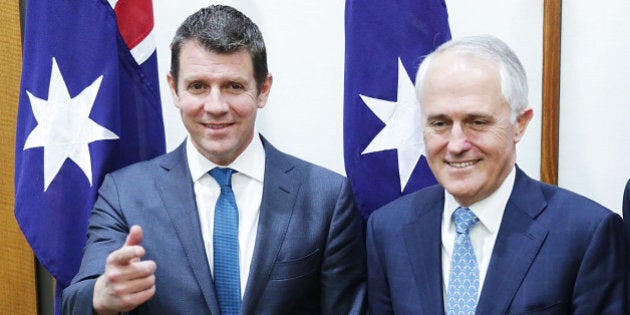 Prime Minister Malcolm Turnbull reinforced the important role of women in his speech to the NSW Liberal Party State Council on Saturday, urging State divisions to lift female representation.
Turnbull opened his speech with praise for Tony Abbott but quickly distinguished his approach from that of the former Prime Minister and Minister for Women, who was criticised for only including two women in Cabinet in 2013.
"Lifting women's representation will not happen simply because we want it to, it will happen because each of us contribute to achieving that outcome. I'm proud that there are now five women in our Federal Cabinet," Turnbull said.
"Women are 50 percent of our community, 50 percent of the talent, 50 percent of the brains, 50 percent of every capacity and they should be represented in every walk of life in every position of influence, every centre of power."
The Prime Minister took particular pride in his selection of Marise Payne as the first female Minister for Defence.
"I believe that her appointment and the appointment of the other leading women to the Cabinet and to the Ministry will inspire the ambitions of many other young women who now see politics as part of their future careers."
NSW Premier Mike Baird followed the Prime Minister in speaking at the event, also boasting firsts for females in State Cabinet with Gladys Beriejiklian taking the role of Treasurer and Gabrielle Upton's appointment as Attorney General.
"Women must have key seats," said Mr Baird.
"Women who are in the room – this is your time."
"Hell yeah," one female Liberal Party member called out in response.
Liberal Party Federal Vice-President Rosemary Craddock is preparing a report for the Federal executive with Senators Michaelia Cash and Linda Reynolds on making the party more representative.