Getty Images/Bruce Bennett
Firefighting aircraft will be grounded if unauthorised drones are spotted flying too close to a bushfire, The Civil Aviation Authority (CASA) says.
Warning of a $9000 fine for drone pilots amid the risk of collision between fire-fighting aircraft and drones, CASA said on Monday there is a risk of mid-air collision with a fire fighting aircraft, which could cause an accident.
"Drones should also be kept away from police operations, accident scenes, building fires and rescue operations," CASA said in a statement.
"Flying a drone near a bushfire is also very likely to cause aerial firefighting to be suspended until the drone is located and removed due to the risk of a mid-air collision with an aircraft.
"This means the bushfire may not be effectively controlled and people on the ground put at extra risk."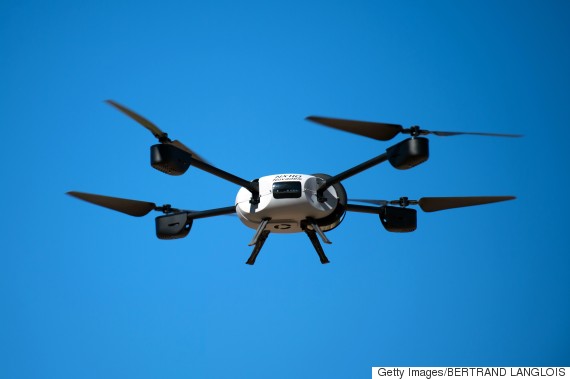 The warning comes as WA residents are being warned to to prepare their properties for the bushfire season while as authorities undertake controlled burns and vegetation clearing around power lines.
More than 200 fires burned last week in Victoria, destroying some homes and endangering others.
While you don't need a licence for flying a drone, CASA can issue infringement notices if its regulations are broken, or seek prosecution where people are injured.
"These rules are in Civil Aviation Safety Authority regulations designed to protect people, property and other aircraft from injury or damage that could result from a collision with a drone," the agency said.
In 2013 CASA blasted as "irresponsible" the use of a drone and camera to capture bushfires in the NSW Blue Mountains.
CASA's rules for drone flying:
• Drones must be kept more than 30 metres away from other people and vehicles at all times and must not be flown over places where there are crowds of people such as beaches or sporting events.
• Drones can only be operated in daylight within line of sight. They should be kept more than 5.5 km from airports, and be flown below 400 feet.
• The privacy of other people should be respected by not flying near homes and backyards.
• Never fly a drone in an active bushfire area as firefighting aircraft will be grounded if a drone is conducting unauthorised flights on a fire ground, hampering work to control the fire and putting people and property at risk.
• It's illegal to fly for money or economic reward unless you have an unmanned operator's certificate issued by the Civil Aviation Authority.