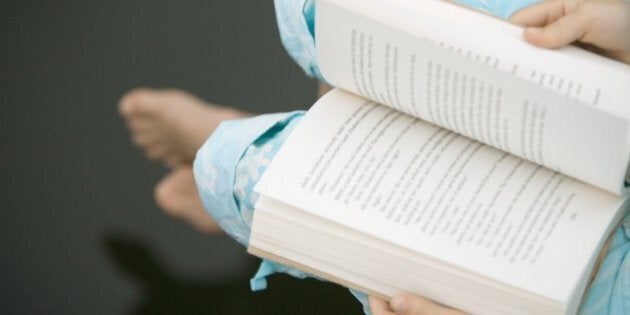 Monday marks the first day of exams for year 12 students and while pressure builds, mental health organisation ReachOut.com is reminding young Australians there are other pathways to a great future other than the final exam result through their campaign, "There's Life After Year 12 Exams."
Research shows 43 percent of young Australian students have concerning levels of anxiety come exam time, while 52 percent believe too much is expected of them in year 12.
"During 2014's exam period, ReachOut.com had more than 80, 000 visits, and views of study-and-stress related content increased by more than 500 per cent," ReachOut Australia CEO Jono Nicholas told The Huffington Post Australia.
Nicholas said that for many young Australians, it is as if they are sitting a life-defining exam, and if they don't do well there are limited other options, which only adds to the pressure and for some young people, can become unsustainable.
"We've created a culture that says everyone has to finish year 12 whether you like it or not and now the expectation is almost that if you're not going on to university or further study -- you're not ambitious -- and this cultural pressure is highly unnecessary," said Nicholas.
The campaign features prominent Australians including Prime Minister Malcolm Turnbull, HuffPost Australia Editor-At-Large, Lisa Wilkinson and journalist Melanie Doyle, who share their personal experience of year 12 -- reminding students the final score isn't detrimental -- and to try and enjoy this once in a lifetime experience.
Tips for parents during exam time from ReachOut Australia CEO Jono Nicholas
"Make sure your child has a planned week where they are studying, exercising and having fun socially. Often when it gets to exams, the student can get 'tunnel vision' and lose that sense of balance -- so having people around that can help provide structure is really important."
"Talk through with your child three options to reach the same goal -- i.e. option one would be 'do well on exams and go to the university of your choice', option two would be 'same goal but different university' and option three would be 'a gap year overseas'. Once the student is presented with options, the pressure can drop dramatically."
"Have a look at some of the 'Life After Year 12" videos and share it with your child with a message saying, 'thought this might inspire you' -- knowing that other people are thinking of them during this stressful time is really important. ReachOut.com also has two apps that help people manage anxiety called ReachOut Breathe and ReachOut WorryTime and these can be downloaded to your smartphone and feature breathing exercises and other helpful things that ensure the student is in the right brainspace.
If you need help in a crisis, call Lifeline on 13 11 14. For further information about depression contact beyondBlue on 1300224636 or talk to your GP, local health professional or someone you trust.