Craig Kelly, Federal Member for Hughes, has sparked a debate around art in Parliament House after taking aim at a painting by an Archibald Prize winner.
Kelly posted a photo of Wendy Sharpe's artwork 'The Witches' on Facebook on Tuesday, commenting "most of the artwork around Parliament House is appalling" and asking followers "do you think this painting is suitable for Parliament House?"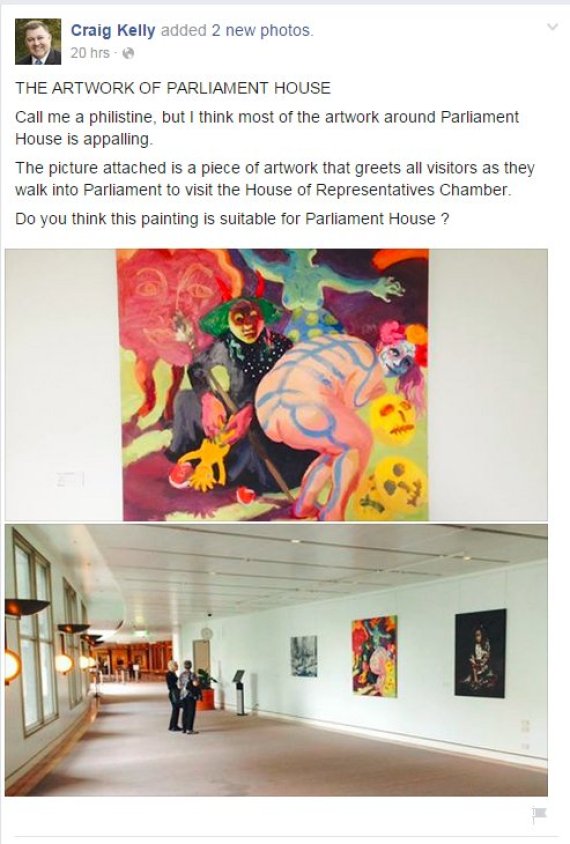 He later posted several more photos of the building's artwork, commenting "Am I missing something? Perhaps I didn't pay attention in Arts classes at school."
Sharpe -- whose career includes wins in the Archibald, Waverley and Sulman prizes -- created 'The Witches'