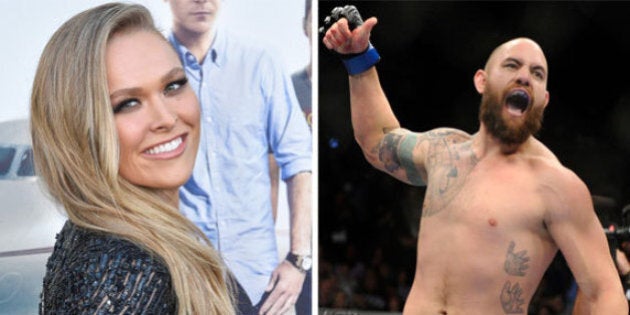 She's fast-becoming a household name whether you like fighting or not -- and now undefeated UFC bantamweight champion and megastar athlete, Ronda Rousey, has confirmed she's dating fellow UFC fighter, Travis Browne.
"I don't talk about my personal life much, that's why it's called 'personal life'," Rousey told ESPN in a statement Monday.
"It's true that Travis and I are in a relationship. I've really enjoyed the time we have spent together and getting to know one another. And that's all I'm going to say about it."
"She's my woman and I'm her man. There's no boyfriend, girlfriend stuff. There's no dating. We're together," said Browne.
The pair both train at Glendale Fighting Club.
Browne, a heavyweight champion was accused of domestic violence by his estranged wife after separating from her in June however, a UFC statement cleared Browne after a third-party investigation was conducted, which came back that there was no conclusive evidence of abuse.