red_pepper82 via Getty Images
Most of us know unwanted veggie scraps can be used to make delicious stock -- or, at the very least, contribute to a healthy garden compost. But did you know some can also be turned into awesome plants? Some of which you can eat all over again! (Because the circle of life, amirite?)
Check out our favourites below.
Pineapple
If you're looking to add a bit of a tropical feel to your home, look no further than the spiky top of a pineapple. Though it can take a while to get things going -- patient gardeners will be rewarded with a seriously good-looking plant.
Find out how to grow your own pineapple plant here.
Celery
Believe it or not, that chunky celery base you were about to chuck in the bin can actually turn into a pretty cute plant.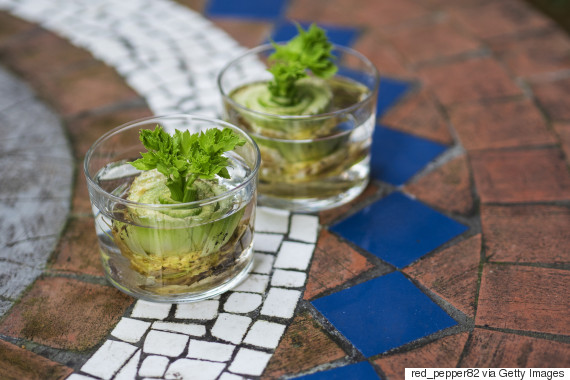 Better yet, "planting" the base is a great activity to do with the kids (bonus points if you can get them to eat the stalks at the same time. Hummus advisable.)
Find out how to make your own here. (Celery plant. Not hummus.)
Bok choy
Similar to growing celery but with a totally different (and equally cute) plant.
Find out how to start your own little bok choy garden here.
Lemongrass
Lemongrass is one of the easiest things you can grow. Do you have some extra stalks from the supermarket you don't know what to do with? Plonk them in some water and watch magic happen.
Find out more about growing lemongrass here.
Ginger
Ginger is another thing you can get from the shops and, if it fails to make its way into a stirfry, you can simply grow it yourself. Why not get artsy and plant it in a teacup?
Find out how here.
Avocado
OK, so this takes a pretty dedicated gardener -- the seed can take a while to sprout and there's no guarantee it will ever yield fruit. But if you're willing to take the chance, the result can be pretty rewarding.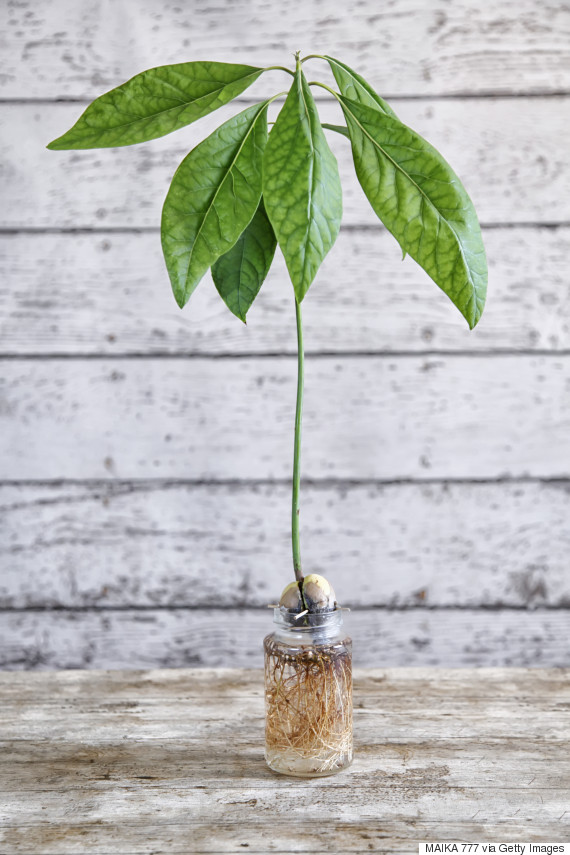 Want to give an avo plant a go? Here's how to get started.
Spring onions
You know the white straggly bits you normally throw away? Put them in a glass of water and these little scallywags will take on a whole new life.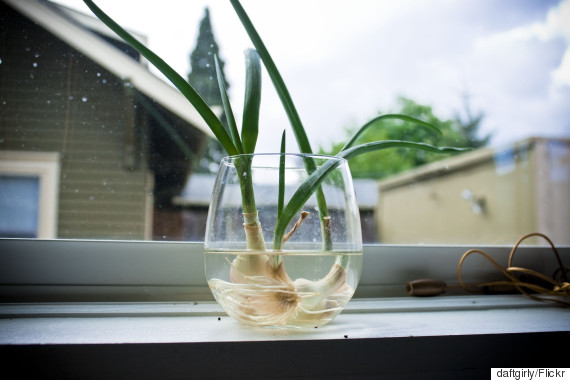 While they might not make for a "beautiful" plant, you can harvest them again and again -- meaning you pretty much have the equivalent of a never ending packet of Tim Tams. Only with onions. OK, not as good, but there is still (shal)lots to be thankful for. (Boom-tish). Find out more here.
So there you have it. Seven potential bin scraps given a new lease of life (and making your place look awesome while they're at it.)
Mufasa would be proud.